About TheSmartLocal
TheSmartLocal
, or known widely as TSL, is Singapore's leading Travel and Lifestyle portal that offers editorial content and an online database where their members can make review contributions. Founded by Bryan Choo, TSL now has a team of creatives and writers who regularly produce interesting and insightful videos and articles which are being
viewed by more than 2 million pairs of eyeballs
monthly. I shall share with you, in TheSmartLocal's popular and famous listicle style,
5 ways how TheSmartLocal makes you… Well, a smarter local
! ;)
(1) Smarter Diner
FOOD GLORIOUS FOOD! I don't know about you, but I live to eat. TSL is like my smart local food directory where they share food reviews too. It is also one of the sites I visit when I need to get information such as
hotel buffets in Singapore
or
healthy food choices in the CBD area
(With delivery services to boot)! With café-hopping being a very popular activity for most people these days, TSL also publishes a monthly summary of the latest dining establishments in Singapore. Click
[HERE]
to read about the 21 NEW Restaurants and Cafes to Try in May 2016.
Not an alcohol addict nor close to having the need to attend Alcoholic Anonymous, but I am just someone who enjoys drinking (in moderation, mind you) - While having meals, when I am out on dates, celebrating or chilling out with friends, or even for movie or drama binge-watching nights at home. If you are going to drink outside, leave your car at home, use the money saved from the
Happy Hours promotions at these places listed in this TSL article
and take a cab/Uber/Grab home. Don't drink and drive!
(2) Smarter Traveller
I loveeeeeeee to travel, so much so that I grabbed the opportunity to be based overseas in London in 2015. I made use of that period of time to live like a local in London and to explore neighbouring European cities. Tons of hours were spent on researching for places to go, stay and eat... Simply time and effort consuming! (If you are keen, check out #ZaUK2015 on Instagram for my UK/Europe pics!)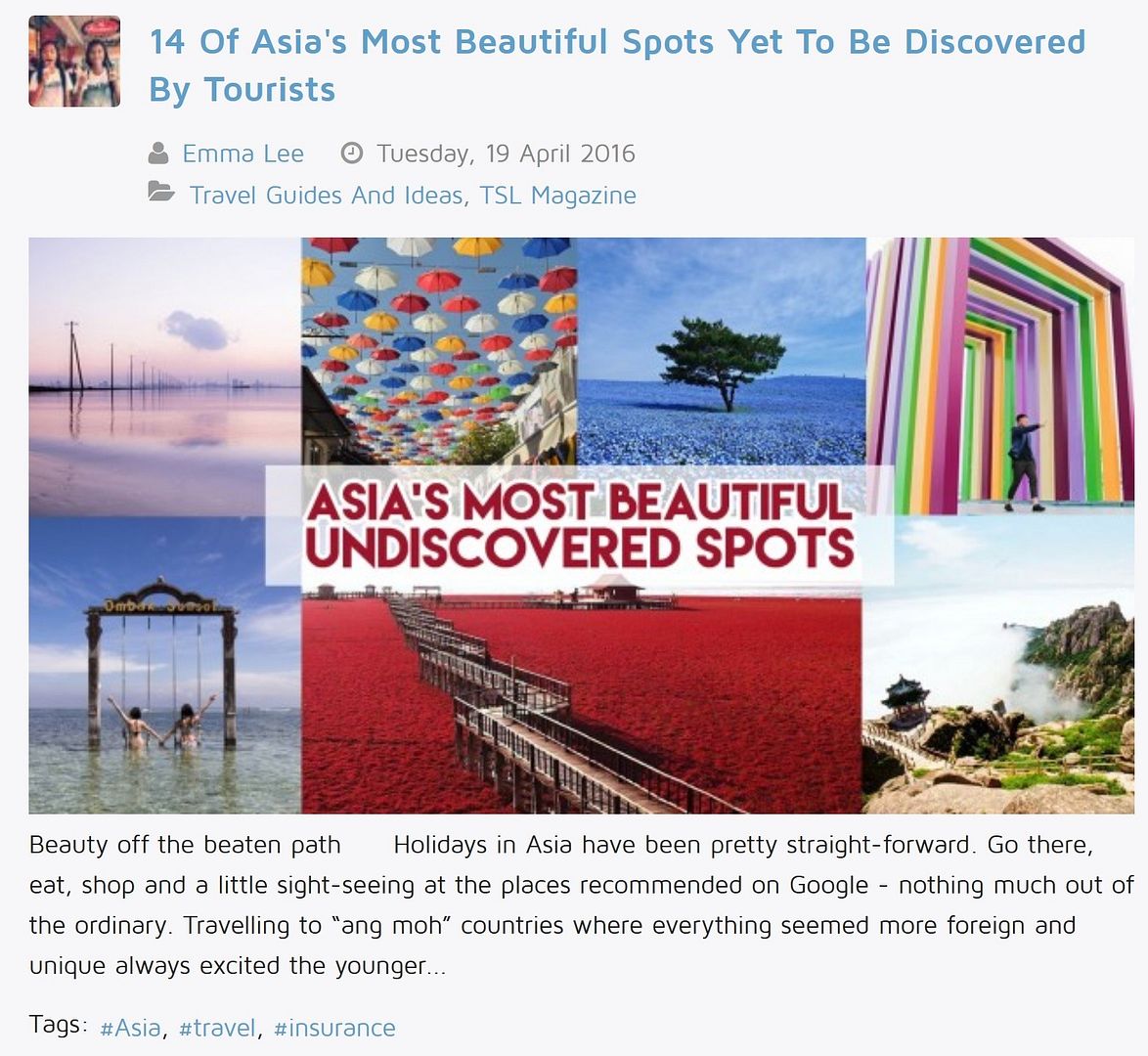 TSL team has so far ventured from Singapore to countries like Australia, Cambodia, China, India, Indonesia, Japan, Korea, Laos, Malaysia, Myanmar, New Zealand, Philippines, Thailand and Vietnam. If you are planning a trip to any of these countries, you know which website to visit.
(3) Smarter Beautiful You
Want to be beautifully dressed up or dolled up? Other than sharing
beauty hacks
, tips and places to get your beauty woes solved on their website, TSL also has a PrettySmart channel on Youtube to learn beauty and tips. I have zero skills when it comes to hairstyling, so I have to say, I really learnt a few
easy-to-do hairstyles in this video
hosted by the pretty and chirpy Christabel Chua (@bellywellyjelly). I totally adore her personality! ;p
(4) Smarter Shopper
Known to be the shopping queen among my pals, I am the person to go to to find out the latest products or promotions (ie. Black Friday, Cyber Monday, 11/11). But if we are not acquainted or for some reasons that you are unable to ask me for information, then that's where TheSmartLocal comes in --- Introducing to you the
latest deals
and reviews of products/services offered by retailers! One of their latest articles on
cheap deals at Singapore's food factories
got me excited and I cannot wait to shop! #closetauntymode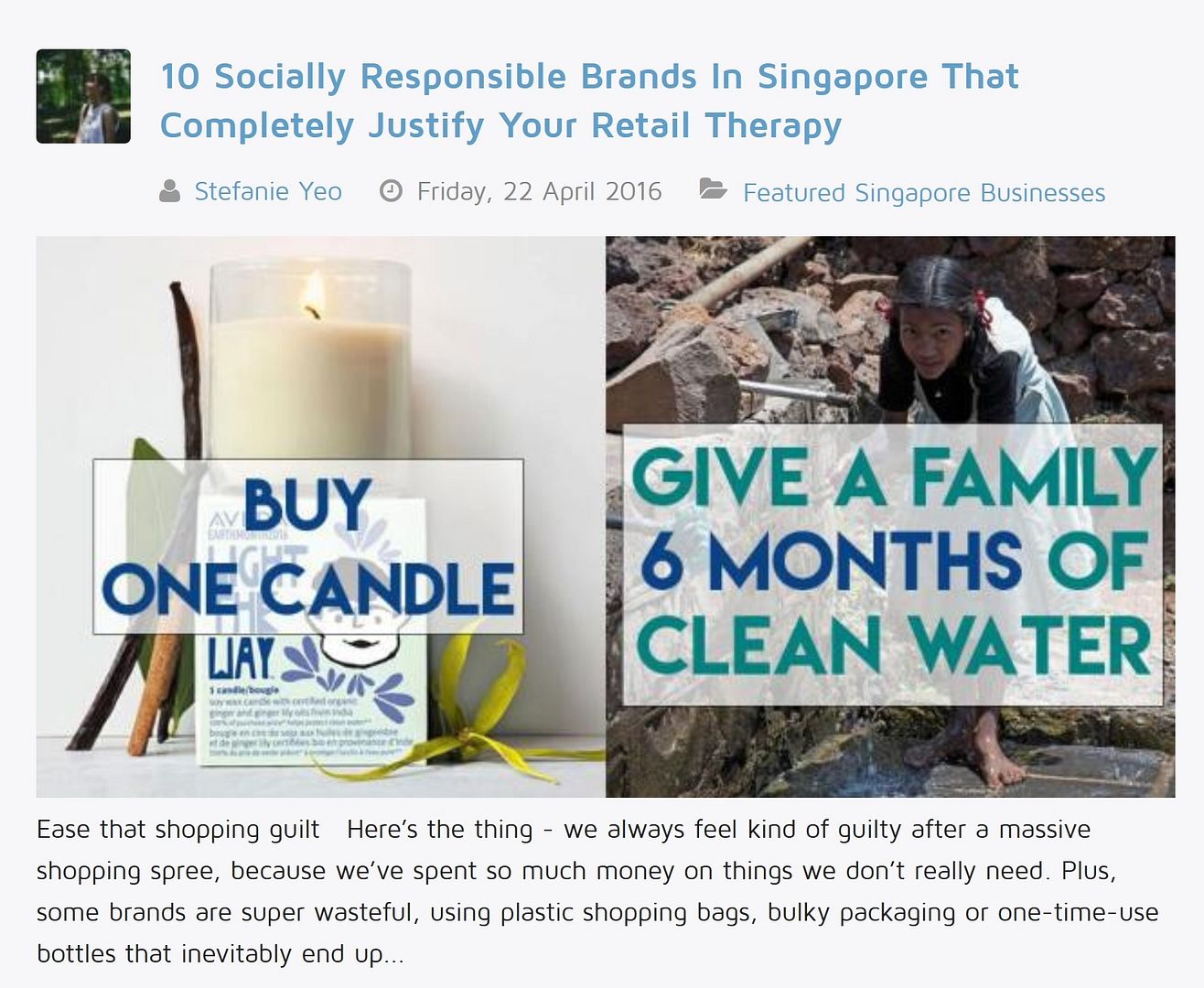 (5) Smarter Local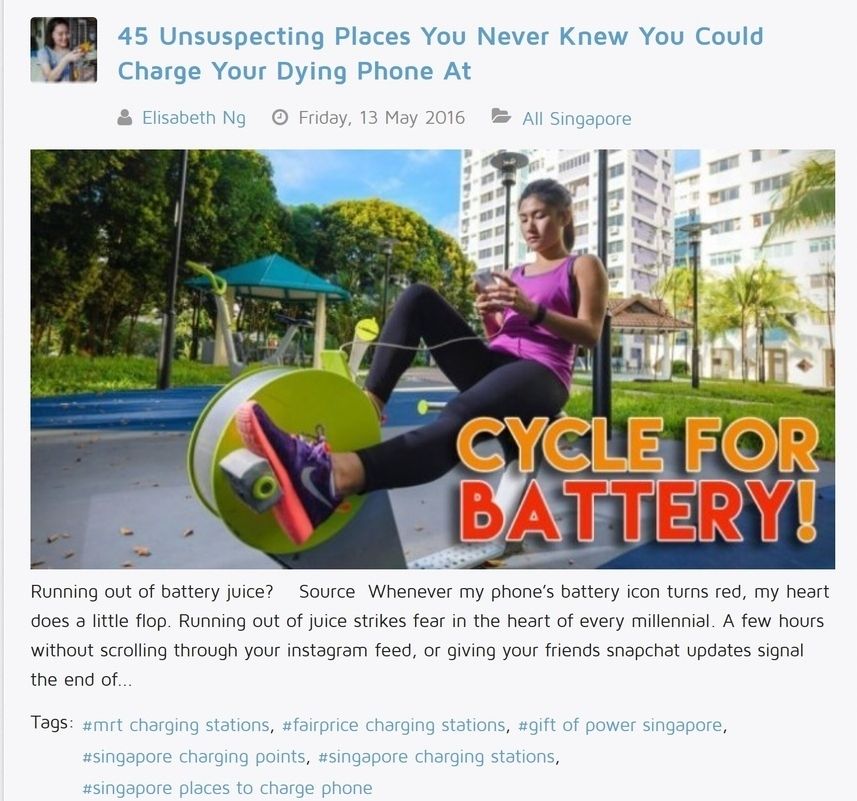 ~*~*~*~*~*~
To sum it all, TheSmartLocal offers a magnitude of creative ideas and guides to their site visitors. As inspiring their articles or contributors' lives may be, it is always important to believe in yourself and in your dreams, and even to make some sacrifices (ie. Getting less pay and putting in more hours than your peers). The founder of the site, Bryan Choo, shared the following on his FB (see printscreen below)... And look how well TheSmartLocal is doing now, being one of the most influential media platform in Singapore. In my opinion, that is the most inspiring story of TSL... And that is every Smart Local in Us should do --- FOLLOW YOUR HEART!
*While this post was written in partnership with TheSmartLocal, all opinions remain my own*