I saw this at the Estee Lauder beauty counter in the departmental store 3 Fridays ago. You can grab a brochure and a pink ribbon to wear to support the Breast Cancer Awareness Campaign that is happening in the month of October!
And do remember to check out my blog post for 2013 Breast Cancer Awareness Month! Click [HERE] to read! :)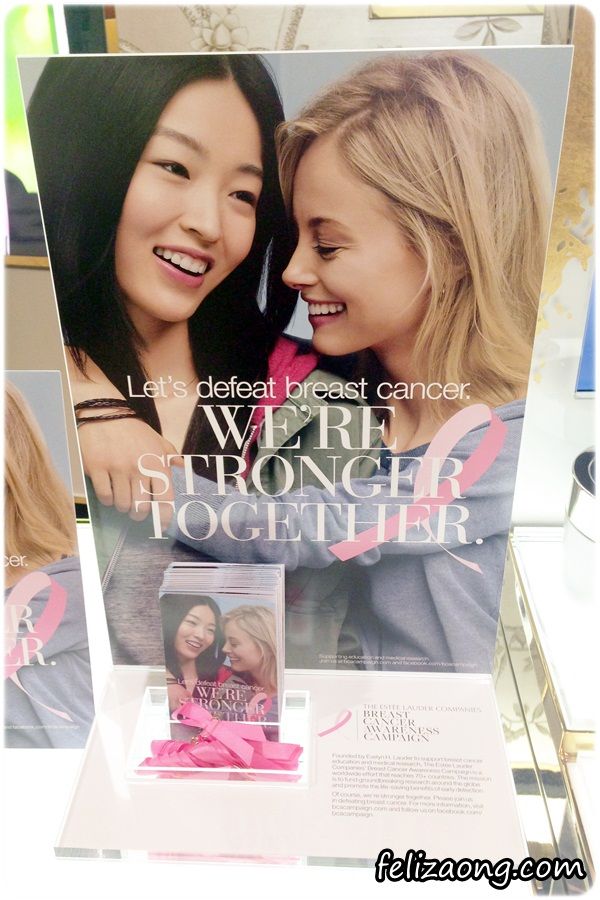 Some beauty brands what support education and medical research for Breast Cancer includes:
- Lab Series Skincare For Men
I have never purchased a lipstick in pink shade before.
For me, it has always be RED, RED, RED.
But this time round, I bought a pink YSL Lipstick in Shade #27..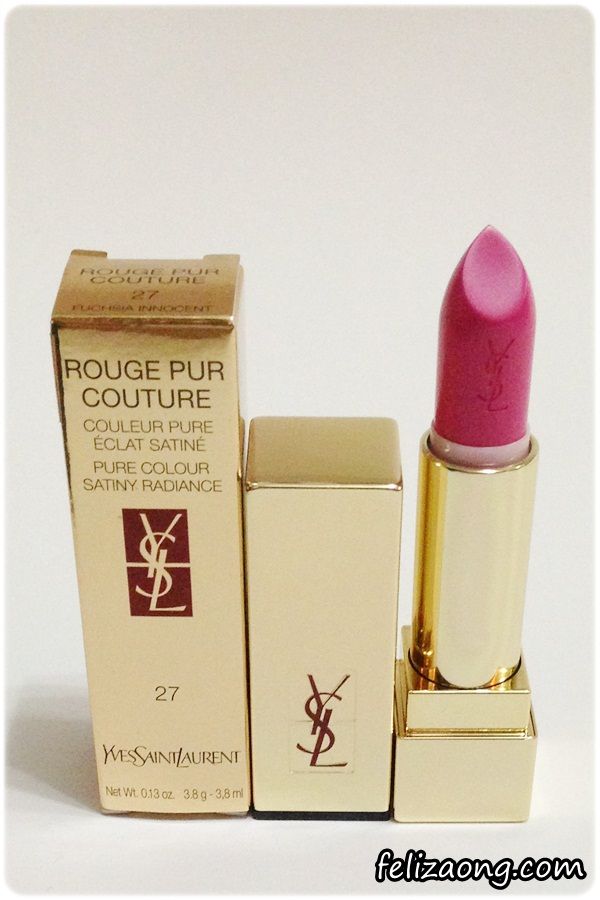 This is the YSL Rouge Pur Couture.
Pure Color.
Satiny Radiance.
It's not the barbie pink type, but still bright enough.
And that was why I chose this shade.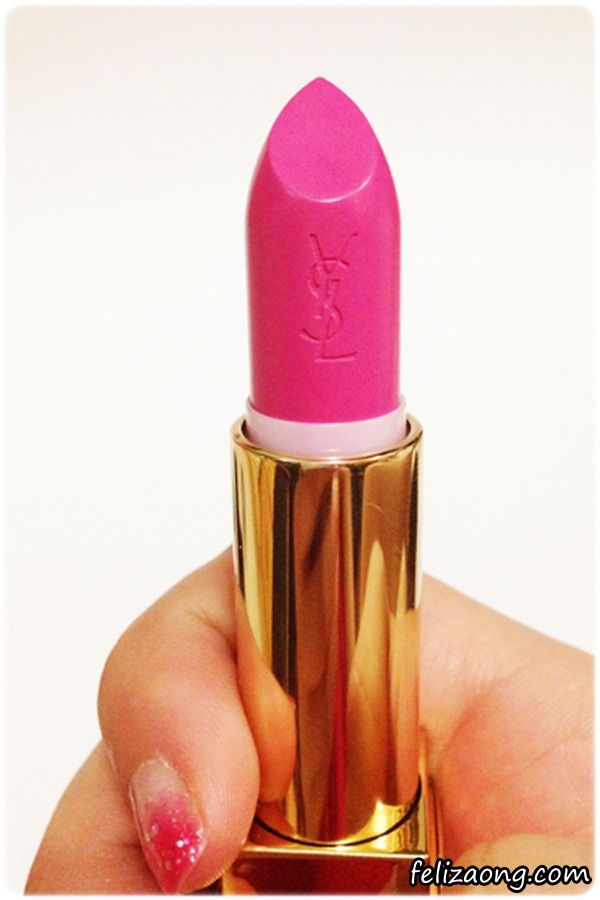 This photo is the closest representation of #27 shade.
(But then again, still depends on your screen resolution, etc).
The top right pic is the one that I bought.
The bottom pic is the barbie pink shade.