One evening after work last week, I went to Sentosa Island with much excitement as I was going to attend the official launch of the latest attraction on the Island -
Sentosa 4d Adventure Land
!
#1: How to go to Sentosa?
--> You can drive in, cab in, take a bus in. But for me, I prefer taking the monorail. You can take it from Vivocity. And as I was given complimentary entry and monorail ride, I showed the pass to the staff at the gantry, and off I go, boarding the monorail.
#2: Where's Sentosa 4D AdventureLand?
--> To go to the latest attraction, alight at Imbiah Station. You can see the enormous Merlion statue. And go on, take a photo with it in the background. And no, this Merlion does not have water coming out of its mouth unlike the one located at Merlion Park (facing Marina Bay Sands). But you are able to ascend to a certain height *IN* this Merlion statue and get a bird's eye view of Singapore.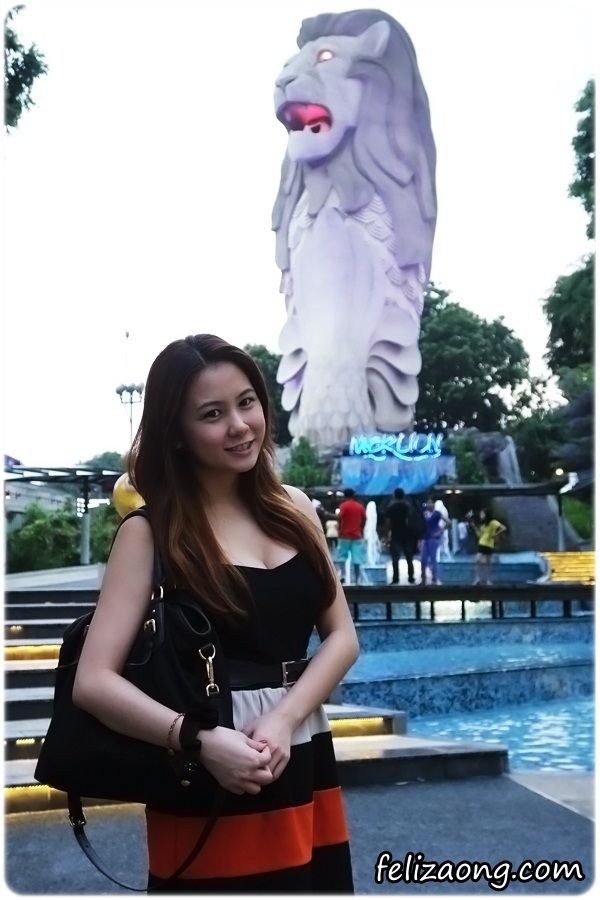 It was about a 10-minute slow walk from the Imbiah Station to Sentosa 4D AdventureLand, before I reached the event venue.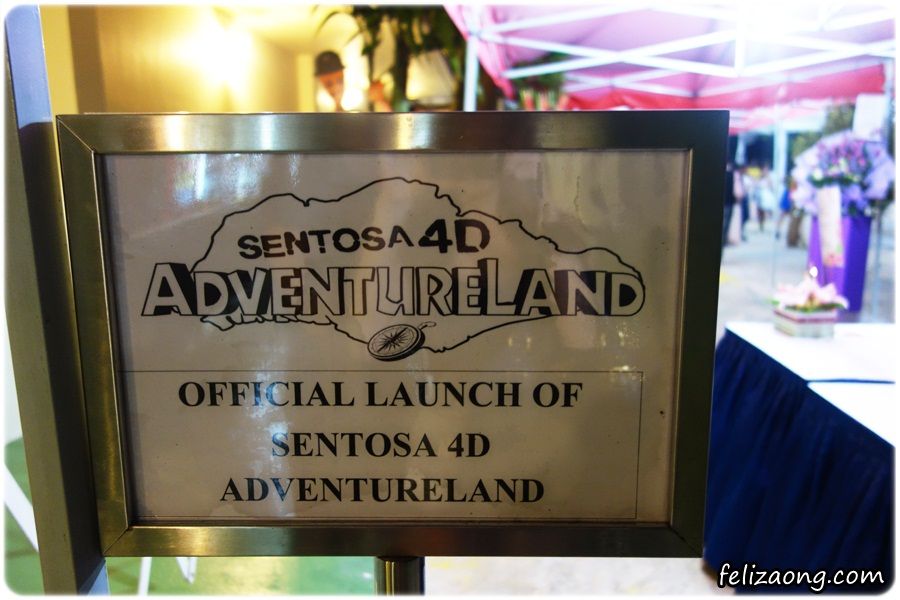 Now... This is what I was invited for...
To watch the Journey 2: The Mysterious Island,
but of a 4D EXPERIENCE!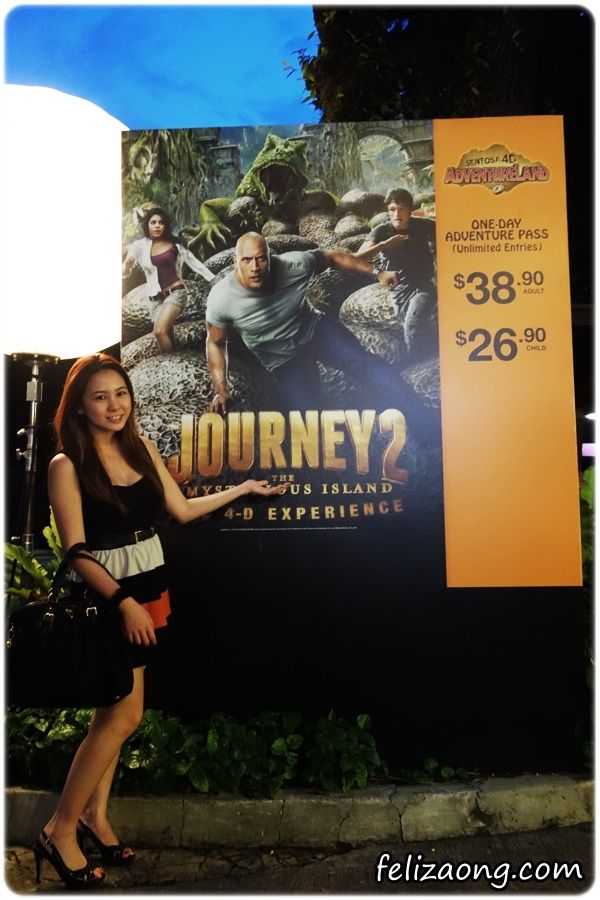 Watching a Safety Video before going for the Ride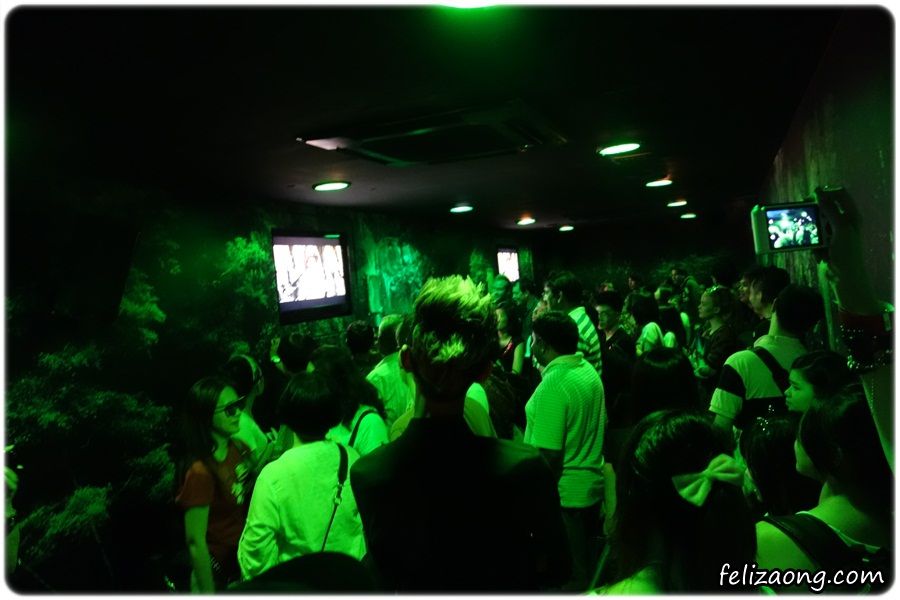 As you may have known, Journey 2: The Mysterious Island,, is actually a movie that stars Dwayne Johnson as Hank, or more famously known by his nickname 'The Rock'. This ride took me on an adventure to the Mysterious Island. I battled through a thunderstorm and felt water being spurted onto me, the seat that I was sitting on shook every now and then. Out of nowhere, I cold feel insects crawling around and on your feet. But wait a minute... That's just gusts of wind! Alas, my sense of smell was triggered by the sweet and pleasant scent of the grassland and flowers.I really loved that the most.
Oh! There were bubbles towards the end of the show. Try catching it! I would really like to warn you of a particular scene though... Whereby Hank was trying to get electricity/power from a giant electric eel by stabbing a sharp object onto it. There will be a 'stick-like' object jabbing your back. So for old folks and kids, please be careful. But overall, it was a great experience. It was like watching the movie, but a summarized version of it, all within 15 minutes.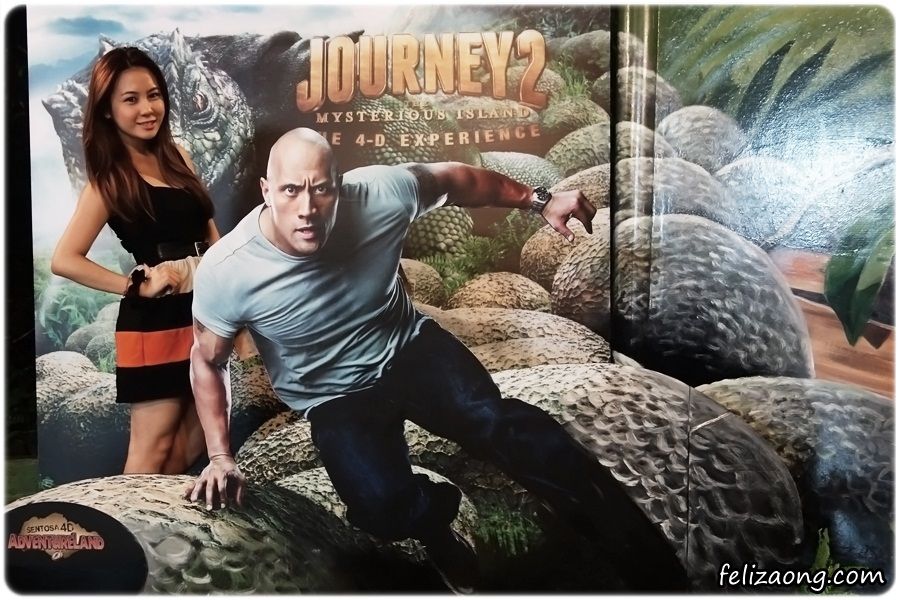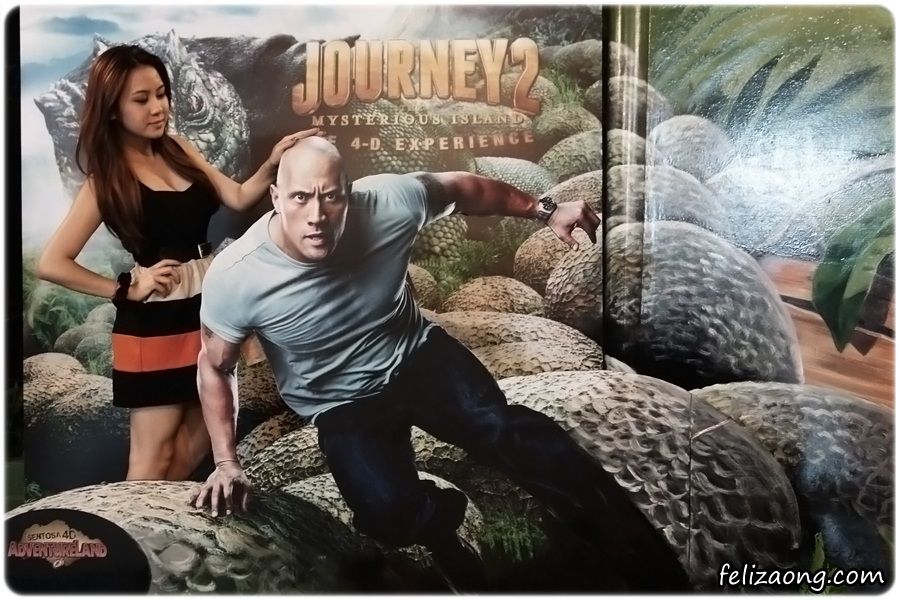 Next, I went on the 2nd ride, DESPERADO.
It was a 4D interactive game! I became a cowgirl (san the hat though) and rode on a motion-based saddle and gallop through the town in the animated movie, and shot bandits with the hand-held laser gun!! I succeeded in shooting down about 60-odd bandits, but still not the best shooter. Well, it's good enough! Considering that I only managed a mere 30-odd
the last time that I was at Desperados
! :p
Me holding a gun, sitting on the saddle.
The final ride that I did was the Extreme Log Ride.
In this 4D Extreme Log Ride, I traveled through the highest mountains, dived into the deepest valleys, being tossed about by whitewater rapids and plunging down from a waterfall... But all these took place while I was seated in a capsule-like simulated seat which can contain 6 people, with the safety belt tightly fastened. For thrill-seekers, you will definitely want to try this out! :p
If you wanna have fun on these rides,
check out the current promotion below!
It is not a one-time ride pass, but a one-day unlimited ride pass! Woohoo!
The June school holidays are coming!
Time to bring your family here.
Or have a date with your Significant Other at Sentosa,
and have some 'twist, turns, thrills, spills'!~
51B Imbiah Road, Sentosa (Imbiah Lookout)
10am to 9pm daily (Last ticket sale and entry at .15pm)
Child S$26.90 (Ages 3~12years old)
**Free entry for children below 3 years of age**
**Sentosa Island admission and transport charges**

Check out 4D AdventureLand online!