If you have read my previous blog post, you would already know that I flew to Rome and toured Italy all by myself. If you have not, click
[HERE]
to read! :)
Upon arriving at Singapore Changi Airport slightly before midnight, I checked in my large-sized baggage, while bringing onboard my cabin luggage and trusty LV travel sling bag. I loved how Thy Black Beauty's black PU Leather jacket (c/o
KissJane
) kept me looking chic while keeping me warm during the 13-hours flight! And yes, this is me without makeup.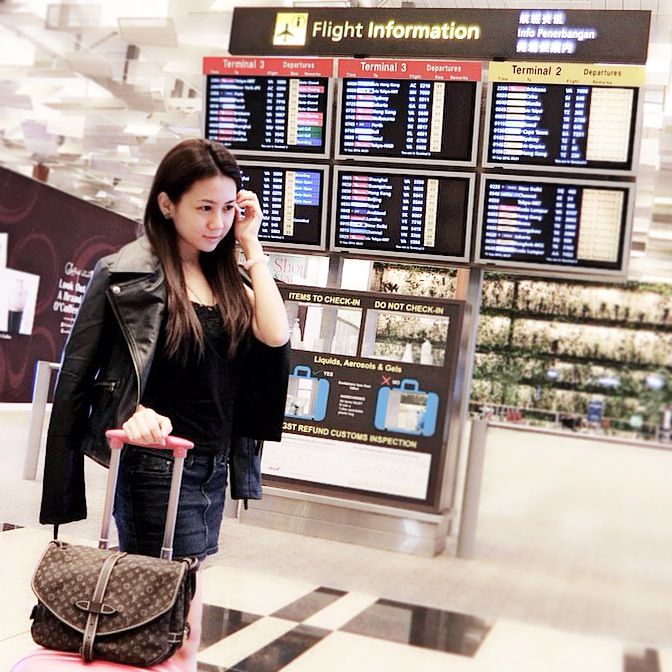 Excitement filled me as I boarded the plane, the insatiable feeling of flying solo was devouring me (in a good way), every second while waiting for the plane to depart. I flew with Singapore Airlines for this trip to Italy. Usually, I do take SQ flights for business trips, and those were solo trips as well. However, this trip was different, being alone for more than 10 days in a foreign land. Furthermore, I could not imagine myself not talking much, or to anyone for 13 hours! Or would I be? ;)
This is the Business class section of the aircraft.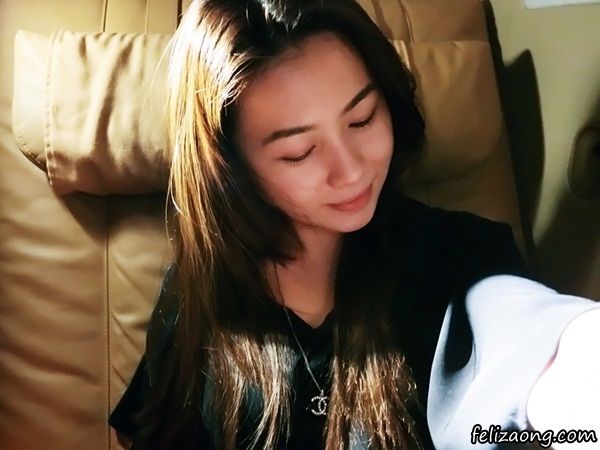 I always have a good experience on all of my SQ flights. The meal services and the constant drink+snack sessions were fantastic. There is no way that one will ever be hungry on a SQ flight. I had a chit-chatting session with the crew during the lull period! Thanks to them for keeping me company, else I would have been so bored from having no one to talk to! Haha!
Throughout the long flight, I had a movie marathon and watched three movies at one go, before I finally called it a night and took a short nap. Waking up slightly before the plane was bound to land, I freshened up in the lavatory by doing my facial routine and then makeup. So there you go, that was how I spent my 13-hours onboard!
Prior to landing, my usual routine

...
Cleanse my face and apply light makeup!
There you go! With foundation and eyebrowns drawn!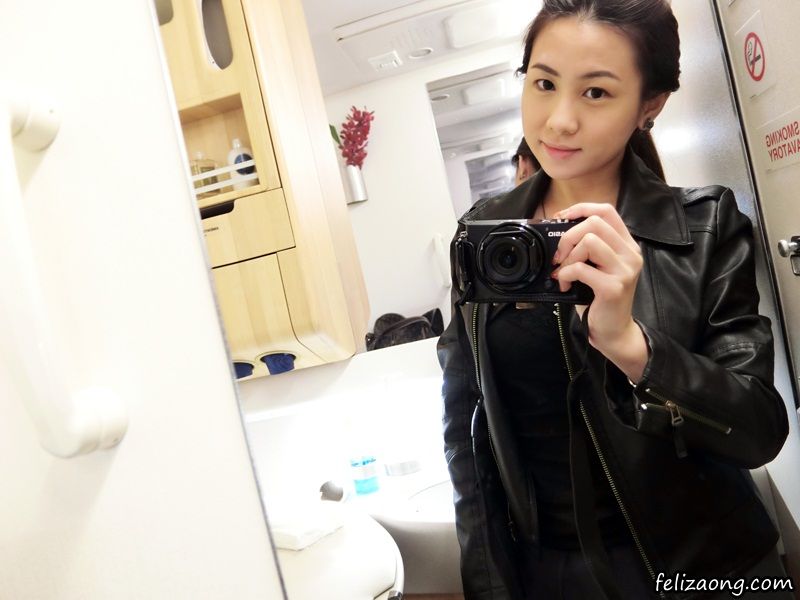 And soon, it was time for landing! Roma, oh Roma!!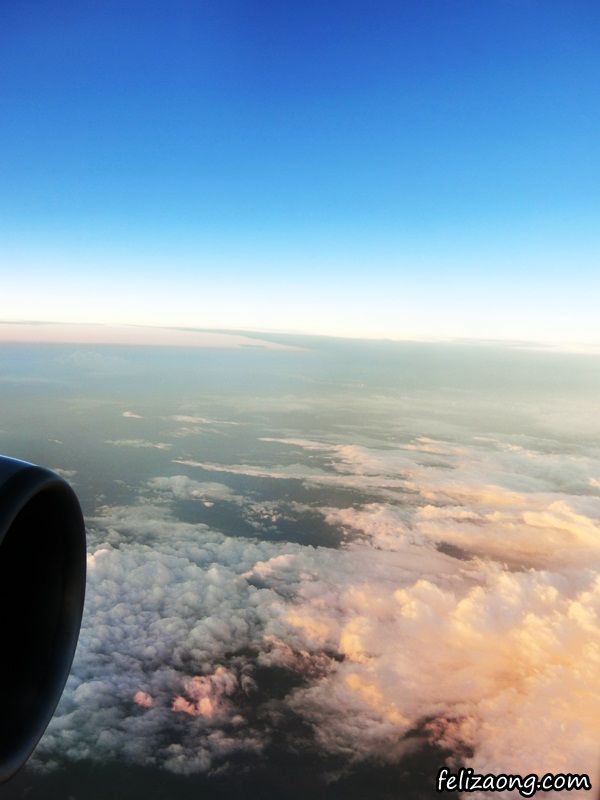 My Italy 2014 Travelogue
PART 2: To Italy, with Singapore Airlines (Currently reading)