The Shiseido sale is here again!
Get your beauty products from Shiseido, cle de peau Beaute, ettusais,
NARS, Za, Majolica Majorca, Aqualabel, Joico and Zotos!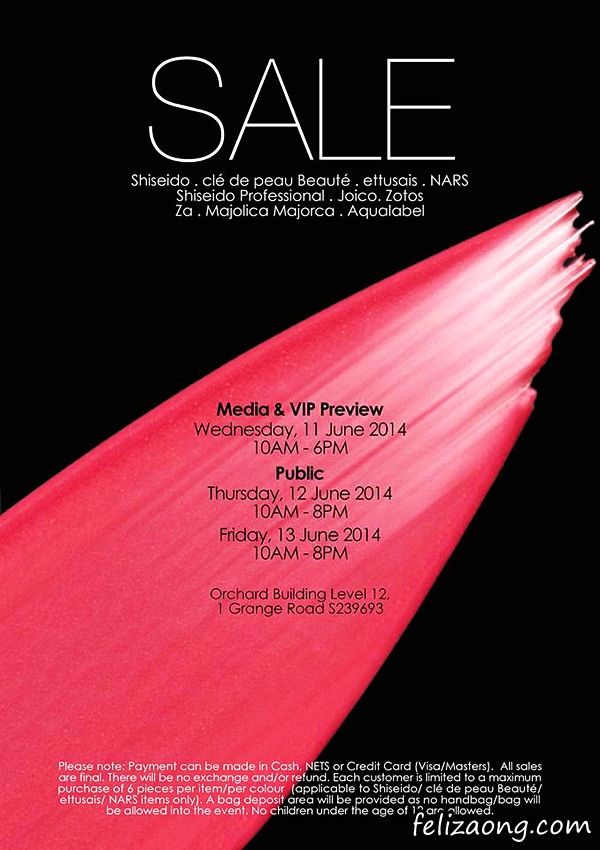 Thanks to the Shiseido marketing team for the invitation to today's Media and VIP Preview! The sale will be carried out on 12 and 13 June 2014, 10am to 8pm.
Be sure to head down for this half-yearly affair! :)
Let me share with you pictures taken at the sale event!
Ettusais
I started using Ettusais products since I was about 17 years old.
Prior to that, it was Za cosmetics.
And even till now, I am still using some of the products from this brand.
You can say, I grew up with this brand. :p
Next booth: Clé de Peau Beaute!
CDP!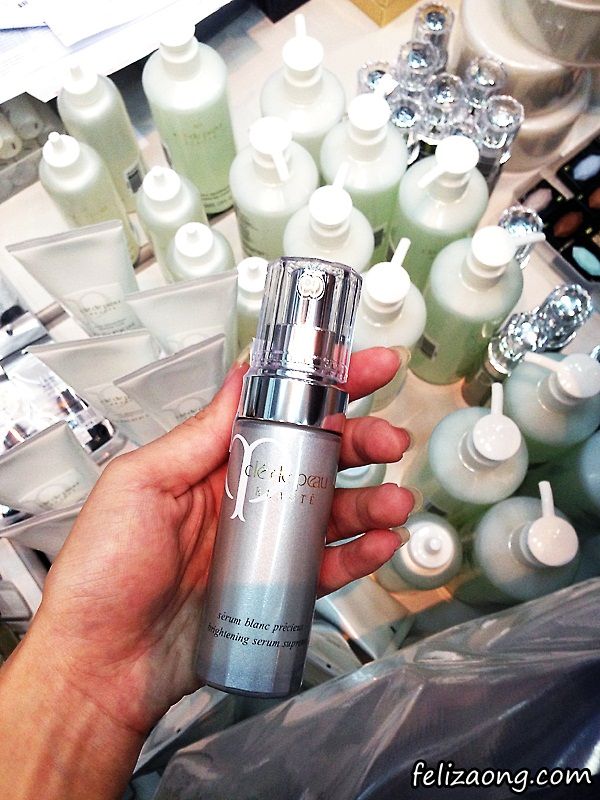 When I returned back to the booth about an hour since my arrival, the brightening serum as pictured above) was totally OOS. It was a sold-out! Not sure if it will be replenished for the next two days. There were eyeshadow palettes, luminizing face enhancer, base makeup (powder, cream and liquid), lipsticks, etc. Interestingly, there were bottles of room fragrance that was on sale. I love scents that contain rose notes, and it smells really nice! This room fragrance is actually what they spray in the CDP's facial rooms. ;)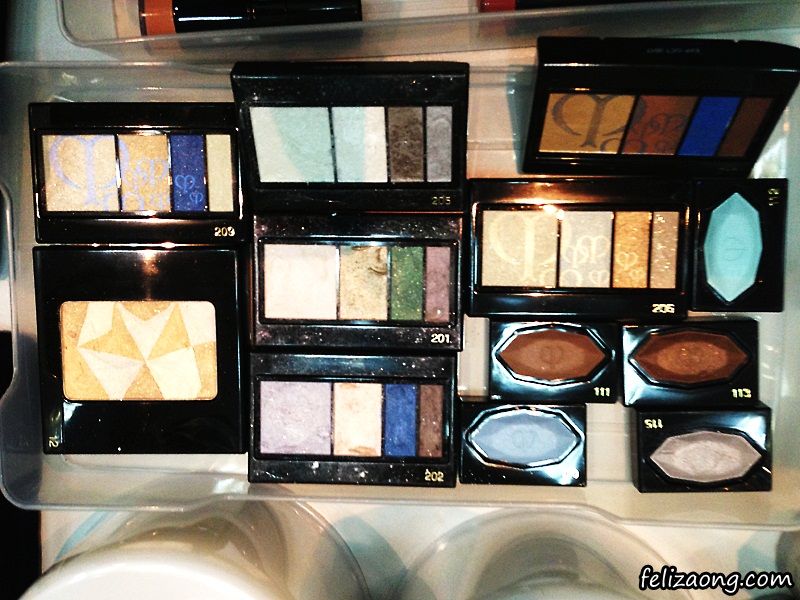 Lipstick is going at S$30.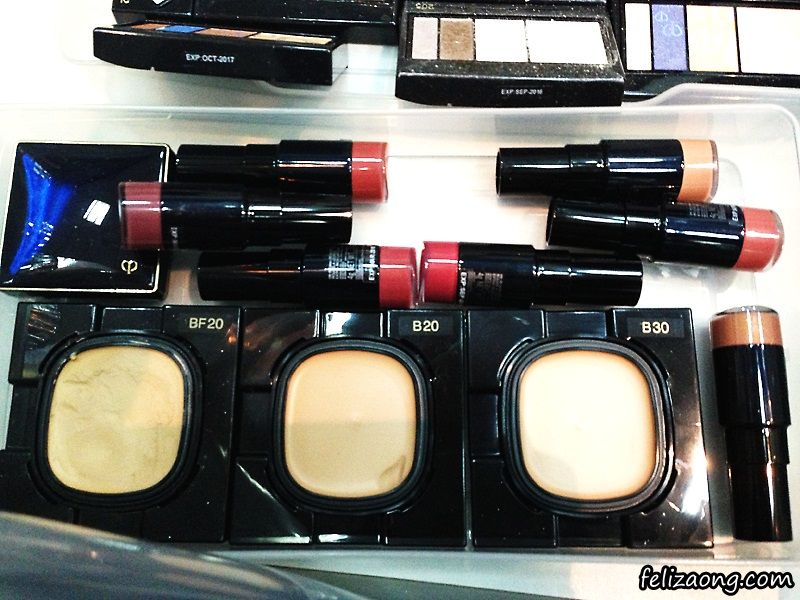 The CDP Refining Fluid Foundation is going at S$60/bottle.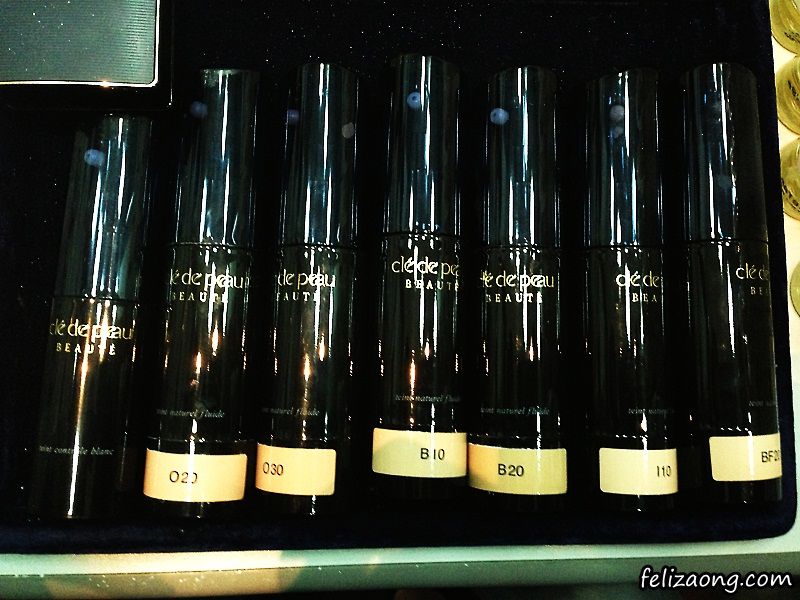 NARS
NARSskin range available...
Tons of NARS makeup spread!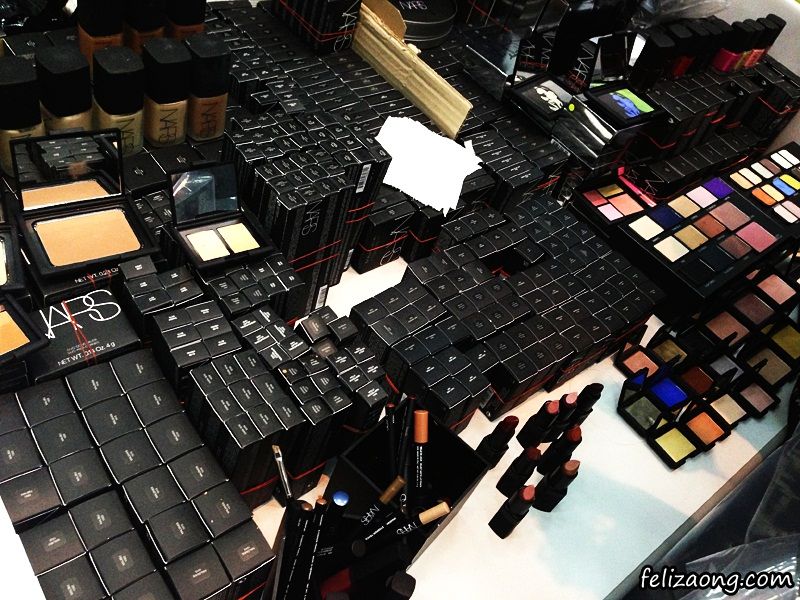 Lip colors available.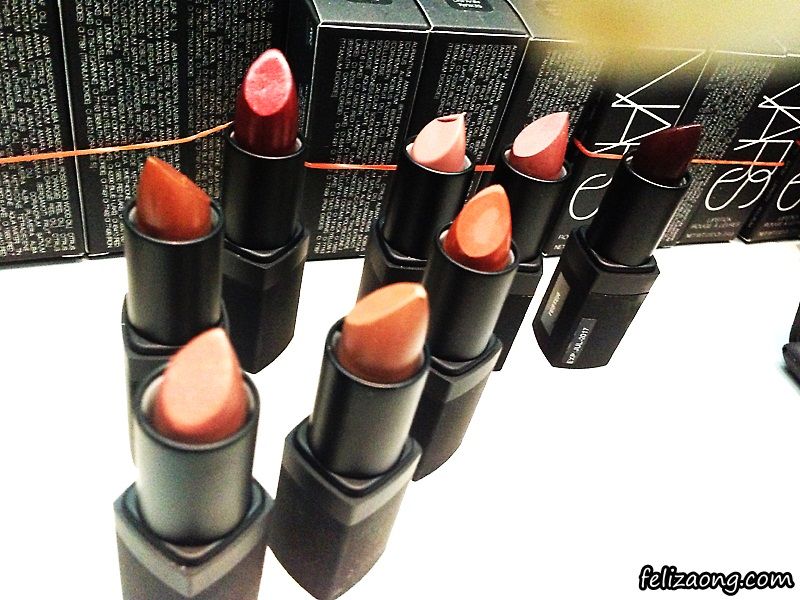 Beautiful color hues of NARS eyeshadow single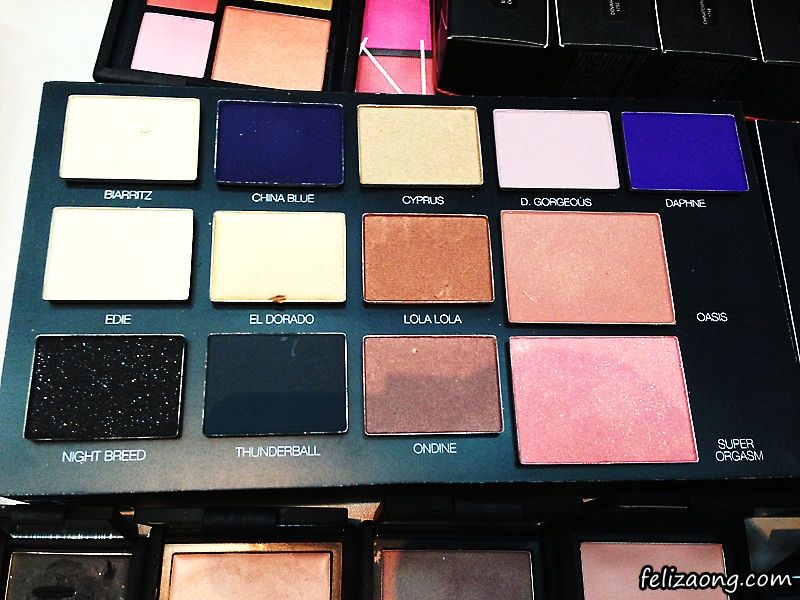 NARS eyeshadow duos available too.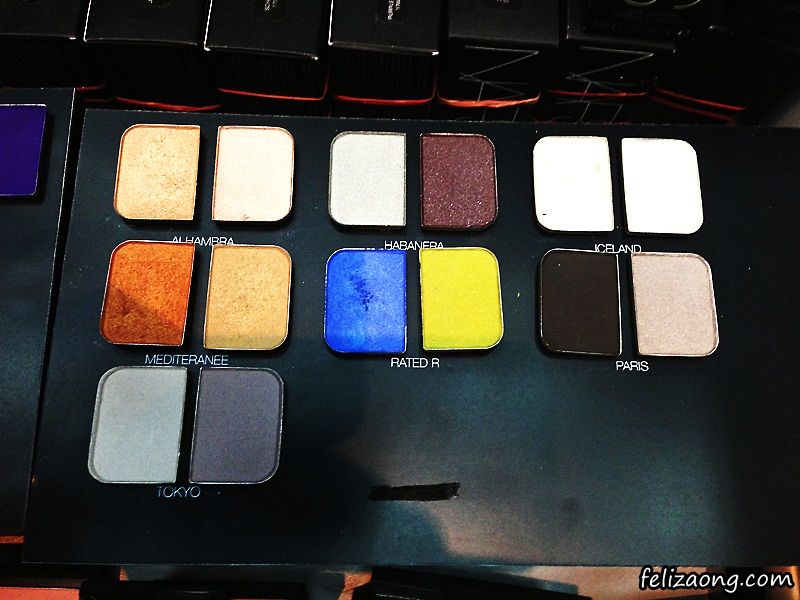 Nail polish range...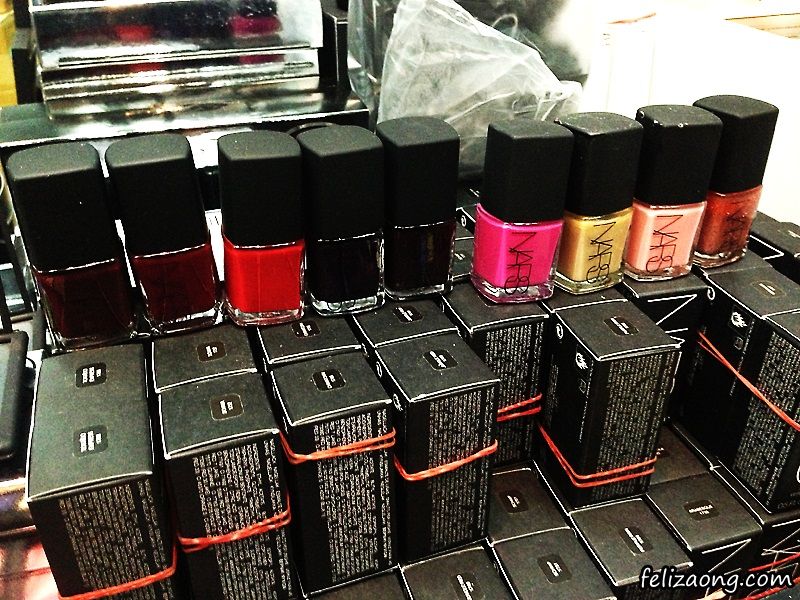 SHISEIDO
Next booth is my top few skincare brands of all times! SHISEIDO!
I have been a loyal supporter of Shiseido skincare products, and they are never missing in my skincare regime.
I tend to buy from Japan, or from the local departmental store counters.
And to have some of the few Shiseido skincare products that I use to be on sale at this event,
it was more than enough to make my day!
My current day skincare products are from the 'The Skincare' range.
I bought it from the departmental store counter and imagine my surprise to find out that these are only selling for S$30/bottle!!?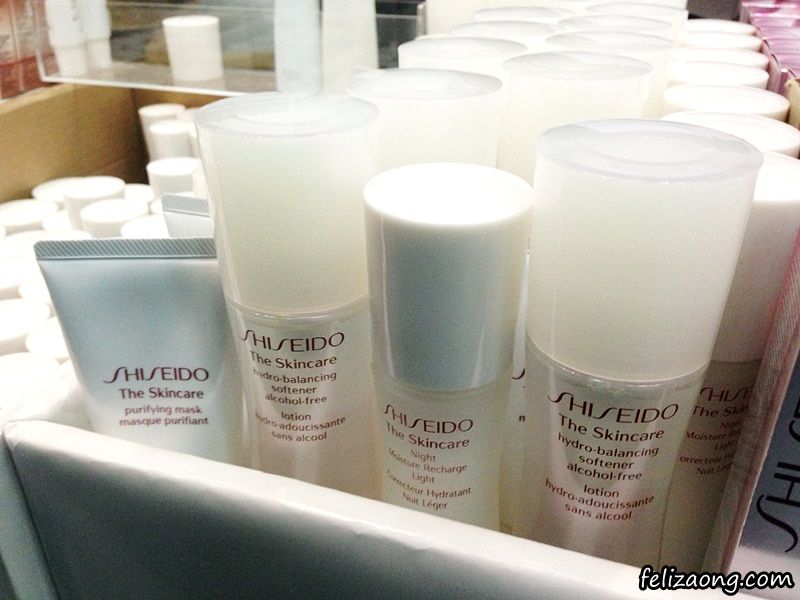 I almost bought the tinted moisturiser (S$20) as I wanted to give it a try. But of course, I bought the Shiseido Intensive Spot Targeting Serum from the White Lucent range. This is my staple product in my skincare regime... And once again, imagine my utmost surprise to see it selling at S$50 per bottle, whereas the retail price is S$159. But do note, that this is the old formula and old packaging.
The reason why I did not get the products from 'The Skincare' range was because I have a new set of Moisturizer, Serum and Toner (or Softener? I forgot) from the White Lucent range, which I purchased from Isetan and unopened. Having been a user of these two skincare range, I personally prefer the White Lucent range.
Apart from those that I have mentioned,
there were also sunscreen, essence, eye cream on sale too.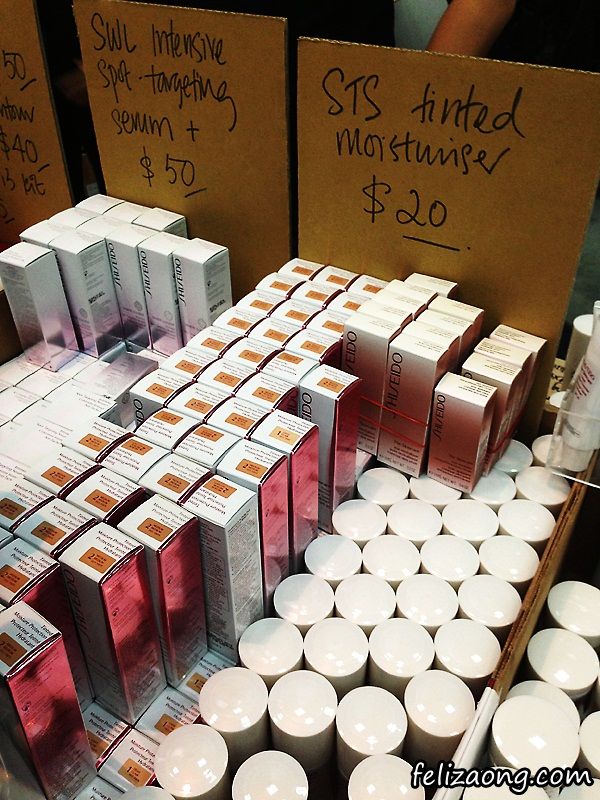 Shiseido Maquillage
Compact (S$25), cream and liquid foundation is available.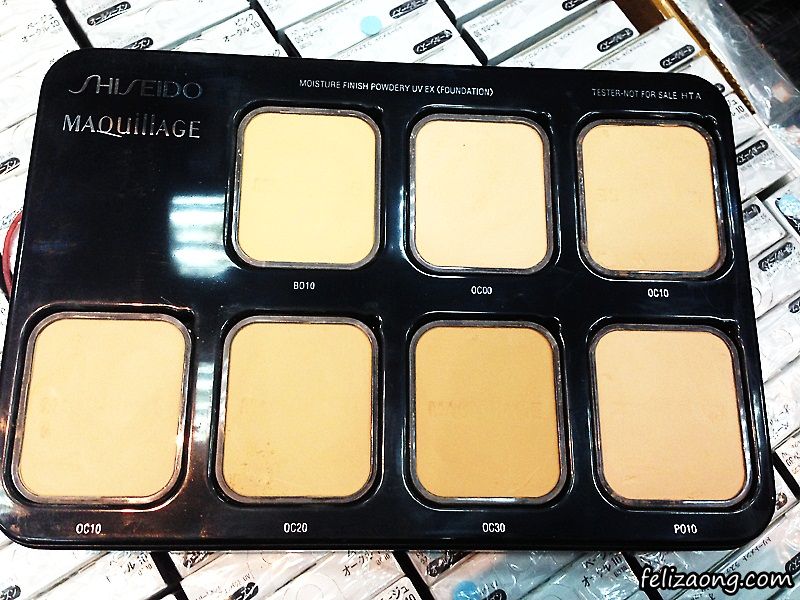 Eyeshadow palettes, lip gloss and lipsticks (S$20) are also available.
Za
The brand that I use for my eyebrow pencil. The brand of my current mascara (I switch mascara brands, btw... But Za mascara works fine for me. Hence I am into my second tube already). The brand that I used when I just started makeup (apart from TBS). The brand which its alphabet letters can be found in my name, and it is what I call myself in short -
Za
. :p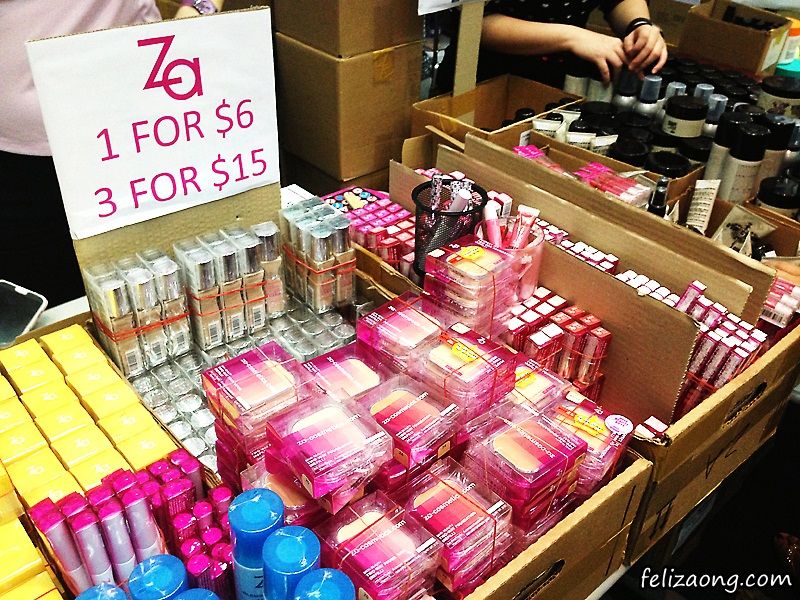 Za makeup is like a makeup feast and going at a great price! I was previously gifted one of the eyeshadow palettes (seen below) by the Za team , and I have to say that it contains a pigmented formula.. So a little of it goes a long way. I really liked it alot. :)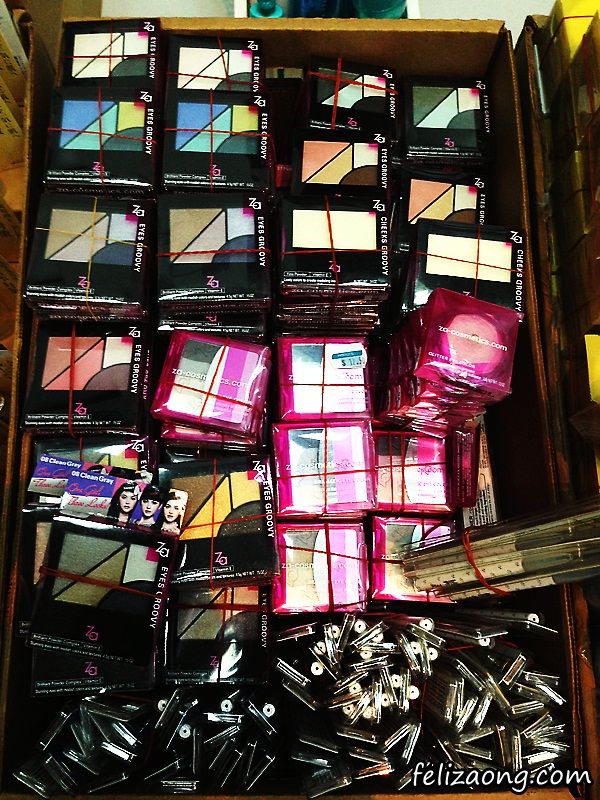 The remaining two beauty brands available were Aqualabel and Majolica Majorca.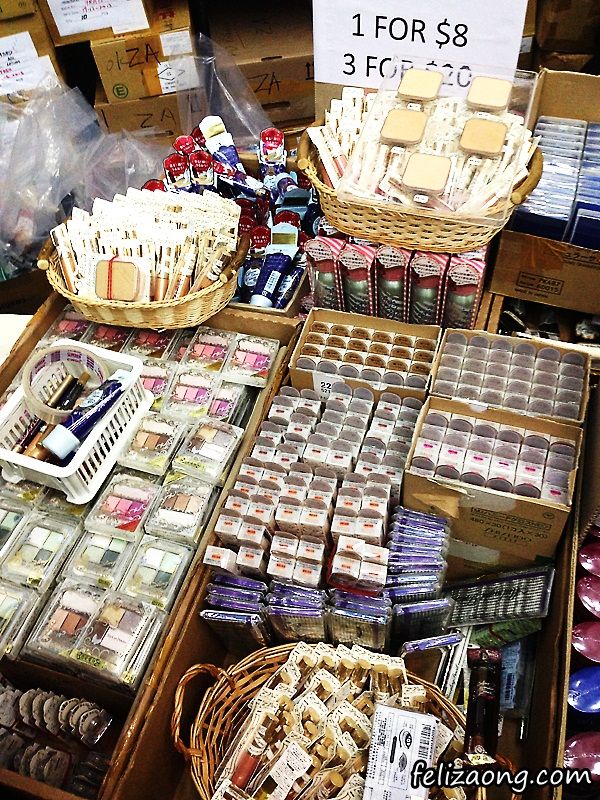 There were also the Joico and Zotos hair range available.
Consisting of Shampoo, conditioner, serum and hair styling products.
Keep a lookout for the GwP items:
Pouches are going at S$3 each.
Bags at S$5.
Ettusais luggage at S$25!
Coming along with me for the Shiseido sale event was this wonderful girl, Rachel. We got to know each other through Instagram, due to our love for Dior bags haha! Knowing that she has a keen interest in beauty products, I asked if she wanted to go together. Fun to have her along... To poison and dissuade each other when making purchasing decisions! :p
Photo of us before we parted ways.
Back to work for the afternoon!