*** This post was drafted before I fell ill last week, but I was too sick that I wasn't online much, and did not upload this post. Started with sore throat, and then I developed a bout of fever, and flu. It was a terrible week for me last week indeed! Feeling better now, though I am still down with the flu. The weather has been crazily hot for the past few days! Do drink lots of water to keep yourself hydrated! :) ***
Shiseido held its semi-annual sale a week and a half ago!
- 12 and 13 June 2014 -
Many items were going for more than 50% discount!
Much thanks to the Shiseido team for the kind invitation to the Media and VIP Preview on 11 June! I blogged about some of the product offerings at the sale in
this previous blog post of mine. Have you read it
? Anyway, this blog entry shall be about my shopping haul of the various beauty products which I snagged at the Shiseido sale event! :)
Shiseido
I bought two bottles of Shiseido White Lucent Brightening Toning Lotion (S$30), despite that I have one unopened bottle in my 'Beauty Stock Drawer" which I bought previously from the departmental store counter. I wanted to buy just one, but was urged by Rachel to get two instead. The only difference between this and the store-purchased one is that these products at the sale event do not come in the packaging box.
The Shiseido White Lucent Intensive Spot Targeting Serum+ is my HOLY GRAIL!!! Ever since starting on my very first bottle, probably in year 2012, I am hooked on this! And yes, I do still have one more unopened bottle which I bought from the store. (-_-)" I am unable to recall how many bottles I have used up, but given that this 30ml size was going at S$50 at the sale, in contrast to S$159 at the counters, I simply had to get it! *Just to note that the serum that is sold at the sale is of the old formula and packaging design*
In addition to purchasing the 30ml size, I bought the exact serum that comes in a 9ml pump bottle. It is sold as a pack of 3 (S$20), and yes if you simply do the math... It seems to be more worth it to get a pack of 3 which comes up to a total of 27ml for S$20, versus S$50 for 30ml. ;) This bottle size is suitable to bring for travel and staycations, sleepovers, etc.
This is the very first product that I have ever gotten from
Clé de Peau Beauté... The Refining Fluid Foundation in O20 shade. And yes, please do give me a big round of applause of stepping into the CDP world, hehe! Afterall, it is said that once you start using CDP products, it is very difficult to steer away from it. I do understand why so, especially since they have the technology to synergize makeup and skincare ingredients into their makeup products. Furthermore, being a luxury beauty brand hailing from Japan, it will be nice to pamper myself with this, right? It cost just S$60 per bottle at the sale.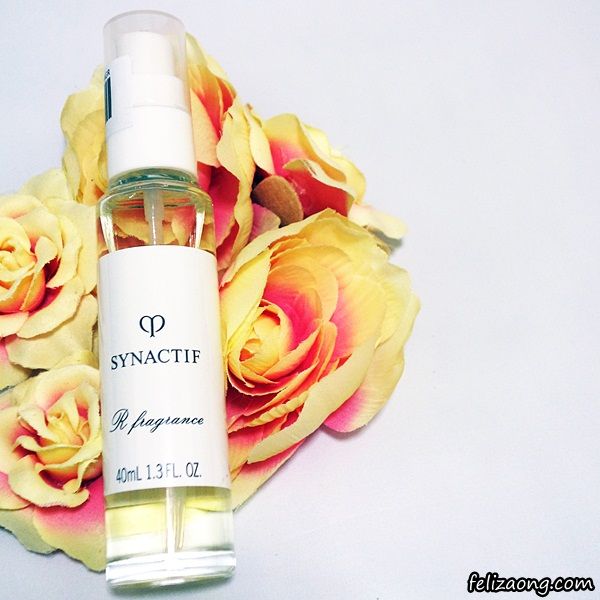 I was told by the beautiful Nora, that
Clé de Peau Beauté does not retail the Synactif fragrance (S$20). Instead, this is sprayed in the
Clé de Peau Beauté facial rooms for that lovely and relaxing rose scent. I caught whiffs of it and I WAS SOLD! :p I have been spraying this in my room, and I have to say that it smells so good!!! I wish I had bought more than just one bottle!!!! :(
For those who wonder what
the french words 'Clé de Peau Beauté' mean... It means 'Key to Beautiful Skin'.
Maquillage
Not the first time using Shiseido Maquillage products, but it was my first time purchasing the brand's compact powder foundation. I wanted to give this a try, based on its optical illusion technology to conceal pores and its 10 hours lasting power. Let's see if it works! ;)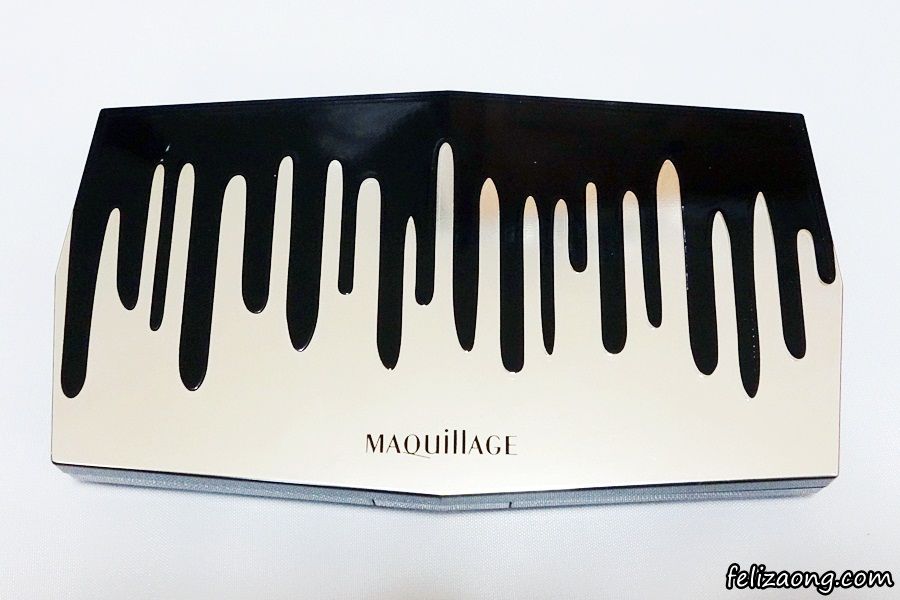 The compact case was designed by the NY-based designer, Alexander Wang a couple of years back. It is not a recent design. The other Maquillage product purchased was the Glossy Perfect Rouge lipstick in RD318, that is of a rose pink shade.

Joico
This conditioner helps in hair repair and preserves your hair color. It was selling at an attractive price of S$16 or S$18 for two bottles. Hence, I decided to give it a try.
Well, that's all for my shopping haul from the Shiseido sale.
I can't wait for the year-end Shiseido sale already.
Thanks to the team for the invitation!
Hope you had fun shopping at the Sale if you headed down!
Share with me what you bought too! :)