This time round, I did a hair trim, revamped my hair color, and of course, top it off with a pampering hair treatment. You'd want healthy hair, wouldn't you? :)
While getting my hair trimmed by my hair stylist, Elein... I had my hot latte and biscuits! Say yay to satisfying my hunger! I told Elein the length that I wanted my hair to be trimmed till. So it was like trimming off 5 inches of my hair length. My hair ends was cut into a 'V' shape - It will be noticeable if my hair is flipped to the back. Few days ago, I caught a glimpse of the 'V' shape and I thought it looked really nice!
For my hair color job, I changed my base color to something lighter than what I was having since.. September last year. Elein also used one of the latest hair color highlighting technique on my tresses. Some highlights was done at the top layer of my hair, but most of the highlights would be at the bottom later of my hair. That doesn't mean that those highlights would not be obvious. Not only it would be obvious when you tie up your hair into a ponytail... It would be too even if you let your hair down.
While my hair color gets all set, my tummy starts protesting in hunger and in no time, I was offered cup noodles! I like how Salon De Choix offers food and refreshments (a list of drinks for you to choose, in fact!) for their customers. Imagine if you are doing a Hair Color and Treatment... That will probably take you about 4 hours. I know of salons that offer water or tea... But Salon De Choix offers LATTE... Coffee lovers alike, let's rejoice!~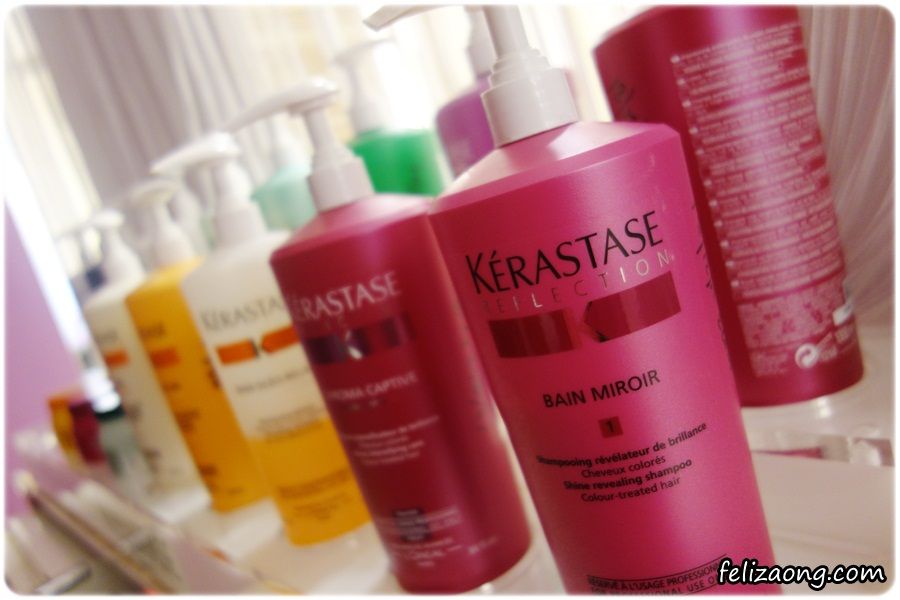 Me after my hair wash. Next Step... HAIR TREATMENT!