Running is a form of exercise that can be done anytime, anywhere. All you need is your trusty pair of running shoes (the bare minimal basic, at least!) and you are good to go, whenever you feel like it. And that is why I love it! I try to run twice a week, along the streets or in the park. Usually at night. But I do hit the treadmill if I am at the gym too (though I would prefer spending the time at gym doing resistance training and on the ellipticals, since running can be done on the streets.)
Some people run competitively. Some for recreational purposes. And some for simply to socialize. Whereas some do it for weight loss or health reasons. Whatever reasons that have got you to run, that's good. At least you are doing some sort of exercise... Getting your heart pumping, your blood flowing!~ :p Read below for 'Why Running is Good for Your Body':

Above article is from this webpage. Click [HERE] to enter.
Interesting fact from above list is that men who burn 3,000 calories a week are less likely to have severe erectile dysfunction. I didn't know that.... But one thing to note is that when you exercise more, your stamina will be better too... ;)
So let me present to you my new pair of running shoes!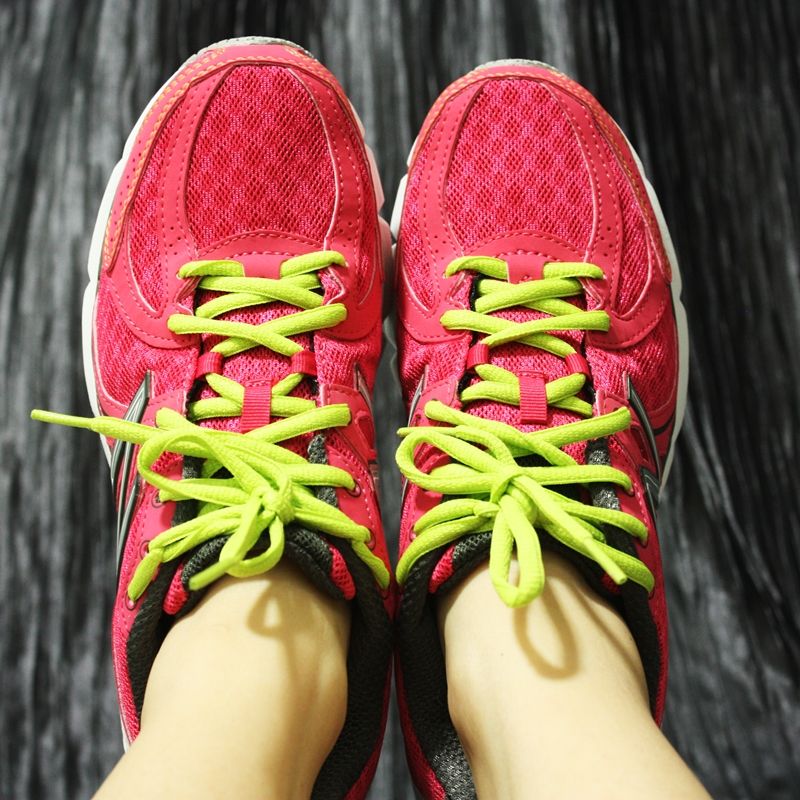 I liked that the color is girlish enough
and the neon green shoelaces are so 'poppingly-bright'!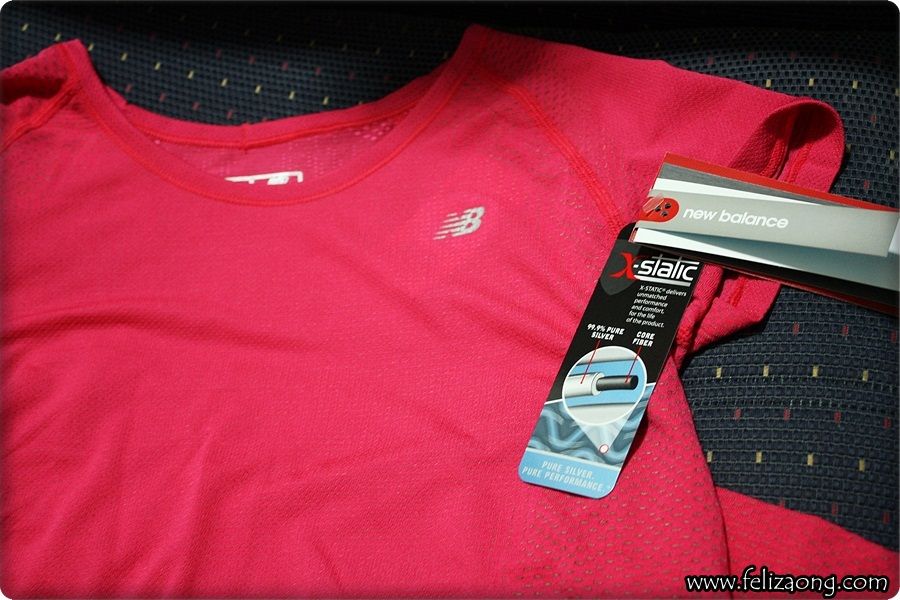 I was told that the material for this top will allow me to simply wash it with water and simply hang it up to dry. No need for machine wash. But nay, I am still going to wash it in the washer. I have since worn it once ever since I got it 6 days ago. I wore it during my badminton session last Wednesday, and I really do like the material. Comfortable and cooling. Also, this top has the
X-Static technology
incorporated in it - A kind of technology which contains 99.9% Pure Silver with a Core Fiber in the middle. Having X-Static technology in the apparel material makes the apparel antimicrobial, eliminates odor and static, as well as regulating the temperature (Keeps you cold in the summer and warm in the winter). Interesting right? :)
This top is about SGD80? The shoes is about SGD130++?
I didn't get the shorts though (cost about SGD40, I think).
I am actually interested in the
New Balance's Minimus range
too. It is a combination of barefoot running (Think:
Vibram FiveFingers
) and normal running shoes. I haven't gotten a VFF all these while as I am still very used to the 'look' of running shoes and I don't actually prefer the toe design of the VFF... So Minimus seems like the perfect alternative to the VFF for me! But I didn't get the Minimum though.... But it is certainly good to have! :)
I can't wait to wear my new trackies and run those miles!!!
And also because, I wanna lose weight to look awesome for the upcoming festive season! :p
I will leave you now, with the quote below by Alberto Salazar, a marathon runner during the 1980s (Currently employed by Nike as Coach for the Nike Oregon Project):