Is it possible to have intimacy with another person... but with no love involved?

One that gets cosy and wild with you in bed, but is simply a friend.
And may I be more specific, a friend with benefits. Casual sex.

Perhaps, you may be having such a 'special' friendship now. Maybe it is a fantasy of yours? Or you may think it is not possible... But for the two hotties in the movie, "N
o Strings Attached
", Emma (
Natalie Portman
) and Adam (
Ashton Kutcher
), thought that it was possible to have a sexual relationship, after having sex one morning.
They thought it would be a win-win situation for both parties - Getting their sexual needs fulfilled, without the need of any commitment, especially since both are busy working professionals. Like what Emma said in the movie, "
I'm a doctor. I work 80 hours a week. I need someone's who's gonna be in my bed at 2AM who I don't have to lie to or have breakfast with".
WHOA~ Strong words!
Their sexual trysts took place everywhere. The most amazing place (
in my opinion
) was in the operating theatre of the hospital, where they played out a Doctor-Patient role! Adam must have been the object of envy among his friends... Afterall, Emma is a smart and hot-looking lady.
I have to say Portman has a hot body indeed! But what happened to Kutcher? Where is that ultra buffed body of his that he had in the movie "Killers"??!?! But I was amazed with his butt, but it
can be
more muscular actually. Yes, a muscular butt.. Like you know those of a body builder? :p
His body in this movie? FAIL.

I will just stick to my boyfriend's bod. :p
Even Jake Gyllenhaal (the guy who played opposite Anne Hathaway in 'Love and Other Drugs') had a nicer toned bod than Kutcher in this movie!
And yes, this

IS

Kutcher. In the movie 'Killers'.
See the HUGE difference? Boy I was disappointed!
Portman looks extremely pretty and sweet in this scene!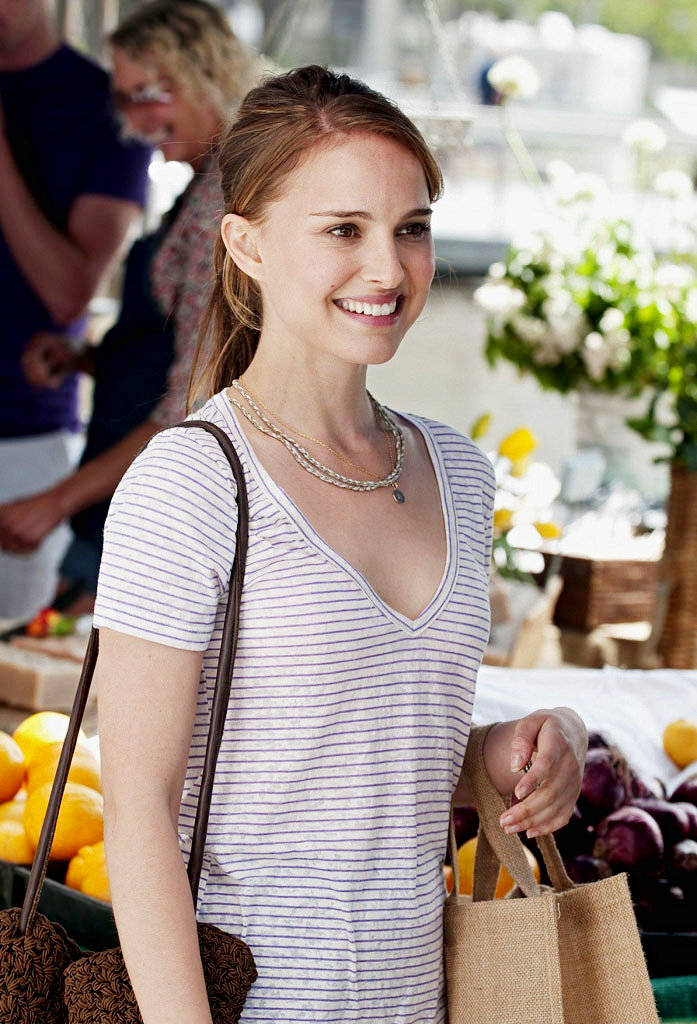 Anyway...
Just as when you thought it will be all sexual between the both of them, Adam soon developed feelings for Emma. But Emma tried to prevent any sparks from happening by rejecting his love even though he was such a great guy AND even though she has feelings for him somehow or another. All these simply led to unhappiness, jealousy and quarrels... Of which, it should not have happened in a 'No Strings Attached' relationship such as theirs.
So what happens next?
Will both of them transit into a romantic relationship?
Or will the friendship simply end?
Find out by bringing your date to watch this romantic comedy movie!
~From 17 February 2011~
P/S: I've got to admit. My heart melted when Adam said this,"I'm warning you, if you take one step closer, I'm never letting you go".
Before I go, this song suits the movie perfectly.
Listen to the lyrics and you will know why~ *winks*