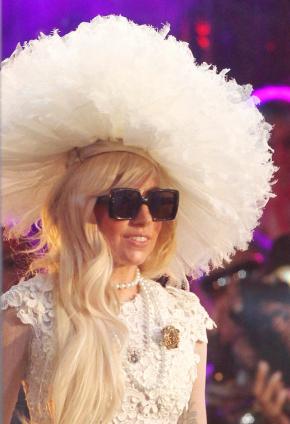 *SCREAMS*

Lady Gaga's latest video 'Alejandro' will be out in less than an hour time!
Being a fan of Gaga, I wanna share this awesome piece of news with all of ya! Afterall, I have been waiting for the release of this music video ever since I watched her performed this song in one of the American Idols episode! Since then, I visit Gaga's official website daily, hoping to get news of it! And finally it's OUT! OMGosh!!!!!!
For now, watch this video. The teaser to Alejandro!

And this is Gaga performing Alejandro
at Manchester
in February 2010.

Gaga's Alejandro performance... Just last week at Manchester!

Gaga's Alejandro performance at American Idols show...

Like how Gaga puts it, "
You know that I love you boy. Hot like Mexico, rejoice. At this point I gotta choose, nothing to lose.
"... I wanna boys as hot as mexico too! LOL!
And YES!
I will definitely post up the MV here. So do watch out for it! (^_^)

p/s: Do you feel that the tune is somewhat familiar to a particular song by Ace of Base? Even if so, Gaga added a fabulous twist to it! BLEH! :p
Updated (09 June 2010,12.45AM): VIDEO IS OUT NOW! I have also done up another blog post and it includes the 'Alejandro' music video! Read it all here you little monsters of Mother Monster!!!! >>>> http://felizaong.blogspot.com/2010/06/lady-gaga-alejandro-watch-it-here.html