*** FATHER'S DAY SPECIAL: GIVEAWAY! ***
WIN a customized
Gillette Fusion ProGlide with FlexBall™ Technology razor!
Read on to find out how! :)
Gillette
, the global leader in shave care, recently launched their latest razor model,
Gillette Fusion ProGlide with FlexBall™ Technology
. "The Fusion ProGlide with FlexBall™ Technology is the first shaver of its kind to pivot sideways and bring another range of motion to shaving, resulting in maximum contact over facial contours and providing the closest shave possible", as mentioned in the press release. This razor comes in two models - Manual and Power.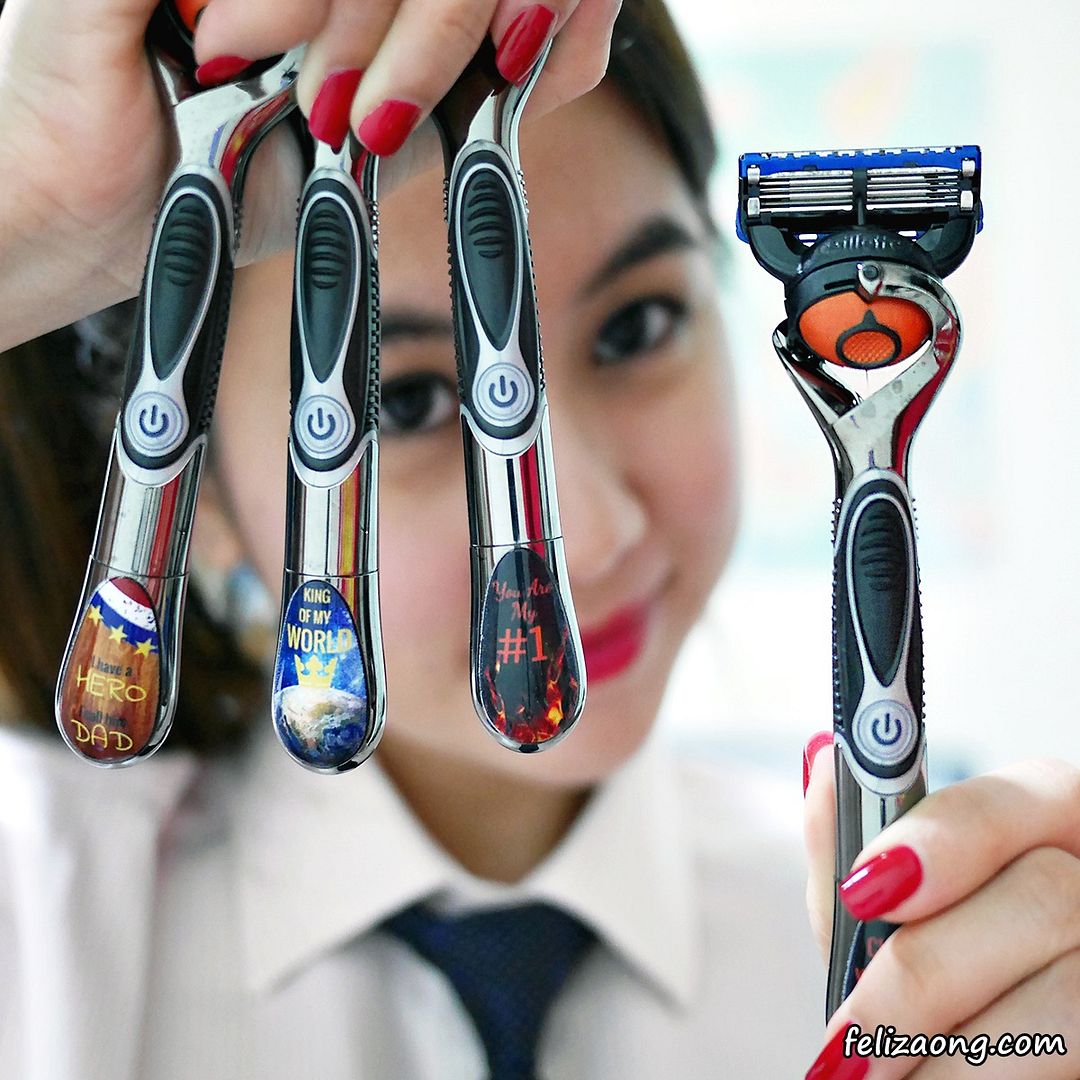 Key product features of the all-new Fusion ProGlide with FlexBall™ Razor include:
• The reimagined handle dock FlexBall Technology allows the blade to have full range of motion to respond to contours and maintain maximum contact with every curve of a man's face
• Gillette's Thinnest, Finest blade – 5 times thinner and has advanced low-resistance coating, enabling the blades to cut effortlessly through hair with less tug and pull
• Additional Precision Trimmer on the back for accurate edging and styling
• Enhanced Lubrastrip® helps the razor glide over skin, even on repeat strokes
• Snowplow Technology on Micro Skin Guard channels away excess shave prep to help maintain optimal blade contact, stretching the skin for a close, comfortable shave
Gillette Singapore held a 3-weeks' long roadshow at 313@Somerset and invited shoppers to PERSONALIZE their very own Gillette Fusion ProGlide with FlexBall™ Technology razor. The customization was the first in Asia, hence it certainly was a brilliant gift idea for the upcoming Father's Day, as well as for your husband, boyfriend, brother, guy buddy.
Being someone who has always been big on name personalization (Since my name, Feliza, can NEVER be found on ready-made name keychains, bookmarks, table display items, etc), I went to the roadshow to purchase and customize a razor for the special Man in my life. And yes, he was surprised, and loved how clean it was after a shave using this razor.
No facial hair was harmed during the photo shoot.
If you are
following me on my Instagram
, you would have known that I shared the roadshow + customization details on one of my posts. I hope you managed to get your razors customized. If you are still fretting what to give to your Dad for Father's Day, a new razor and a pile of razor blades will be a good idea.,.. And that was why
Gillette Singapore and their awesome agency
wanted to send me a razor (with a design of my own) to give as a Father's Day gift.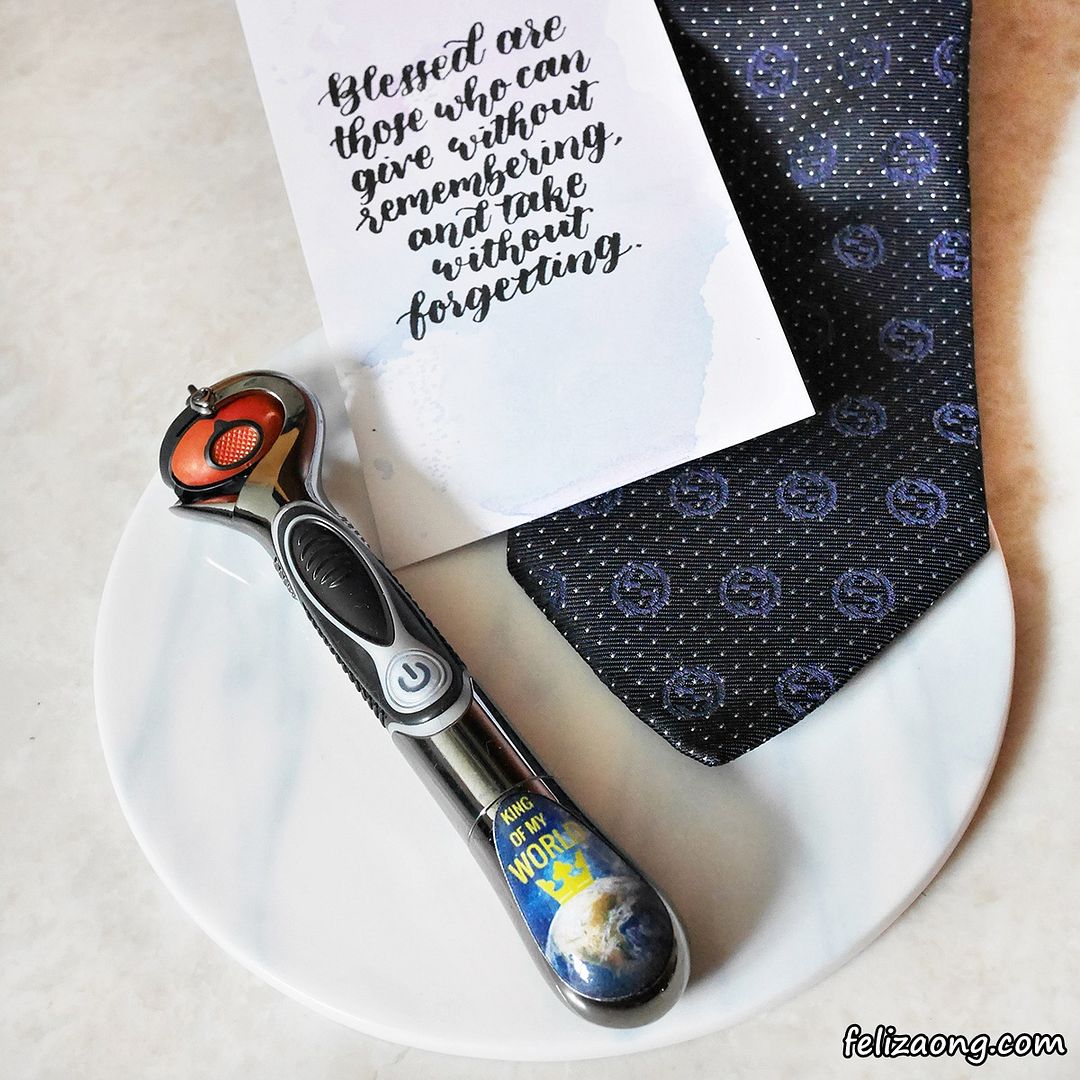 Since I have done mine earlier (paid for it, not sponsored). I could have just end it there and then. However, I thought, "Why not make this as a giveaway?". I shared my plan with the agency to have my ONE razor as a giveaway. They actually offered
THREE
Gillette Fusion ProGlide with FlexBall™ Technology POWER razors
for my giveaway. What great news!
Exclusively Designed by Me! :)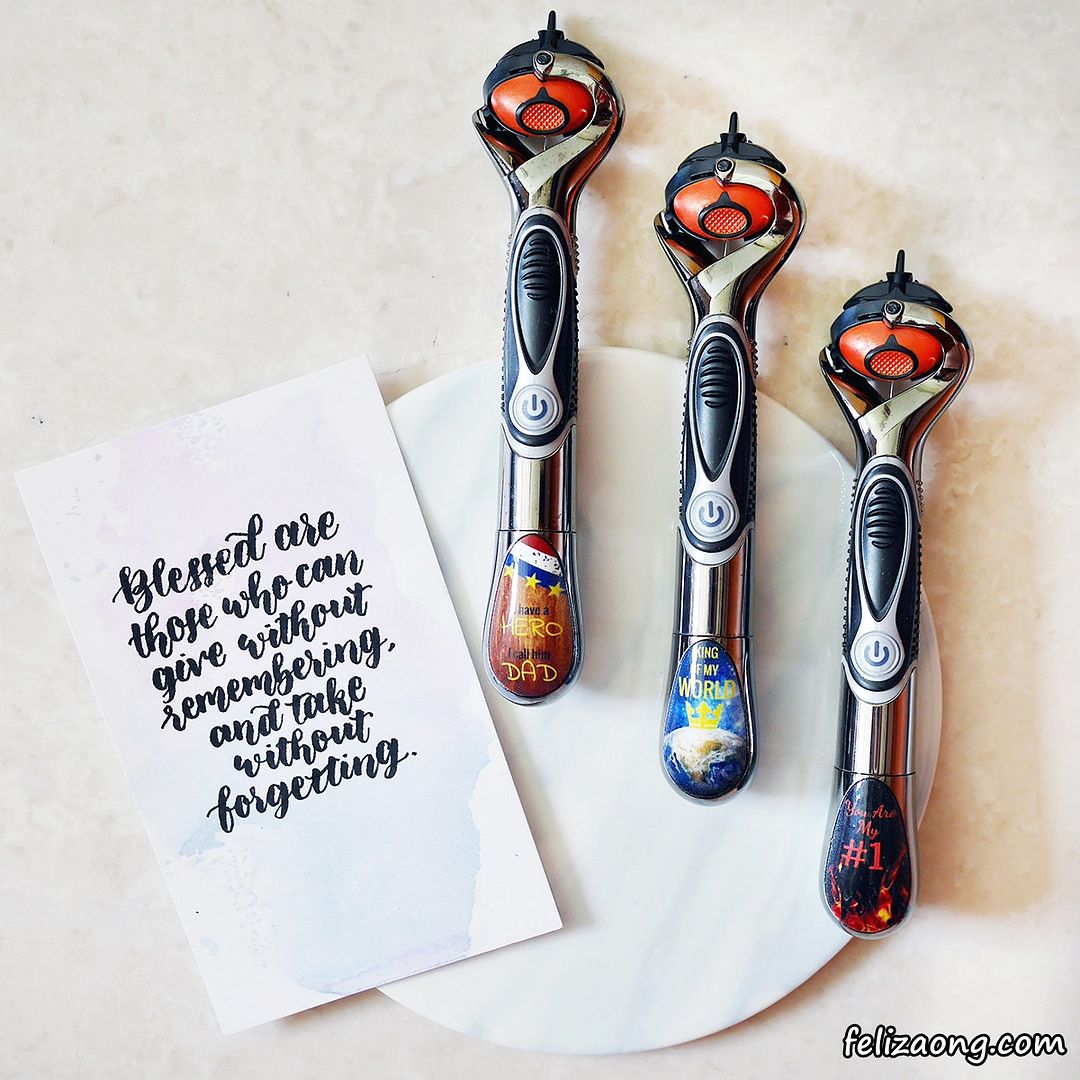 To win one of three exclusive Gillette Fusion ProGlide with FlexBall™ Technology POWER razors designed by Yours Truly, follow the instructions below!
(3) Comment on any of my Gillette Instagram posts: Name 1 product feature of this razor (Answers can be found above), tag 2 friends and tell me, "Who and Why do you want to win this for".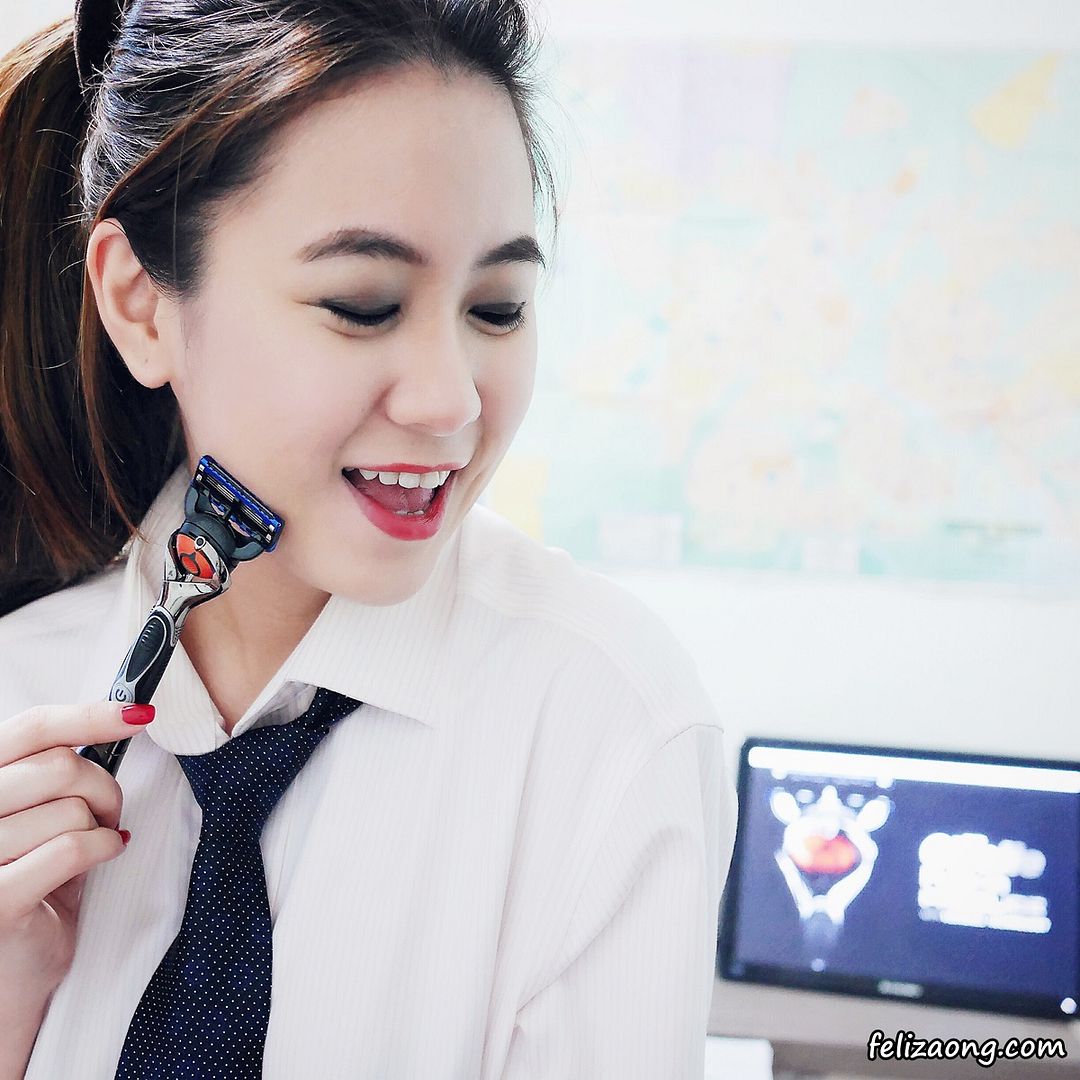 * Giveaway result will be announced on the night of 19 June 2016 (Sunday).
* Giveaway is only opened to those based in Singapore.
* Design will be given randomly, decided by me.
GOOD LUCK and Happy Father's Day to all Dads out there!