NiMe Shop
(a subsidiary of NM Luxury Pte Ltd) provides exclusive pricing for luxurious designer items, from brands such as Hermes, Chanel, Prada, Bottega Veneta, Celine, Loewe, Balenciaga, Fendi, Gucci and more! Having a keen interest in luxurious brands (and owning them, hehe!), I was more than happy to visit their premises upon their invitation. I also toured their huge warehouse, and that was my first time seeing so many bags of different colors and designs from so many different brands. I felt like a little girl in a candy shop! Hehe!
NiMe Shop guarantees that the luxury products they bring in are BRAND NEW and 100% AUTHENTIC. I liked the fact that the items are individually handpicked and imported from the boutiques and high-end departmental stores from Europe and USA. In this way, I am assured that proper, thorough checks for the quality and condition of the items are done.
I was told by NiMe's management team that they bring in popular and very much sought-after designs and colors for bags such as the 'very-difficult-to-get' Hermes Kelly and Birkin, as well as unique/seasonal designs and colors of the Chanel Boy and Classic bags!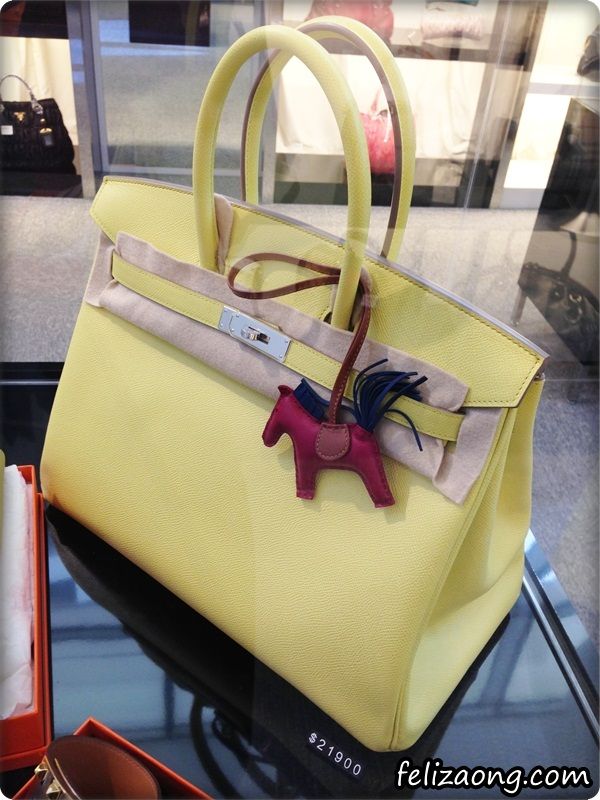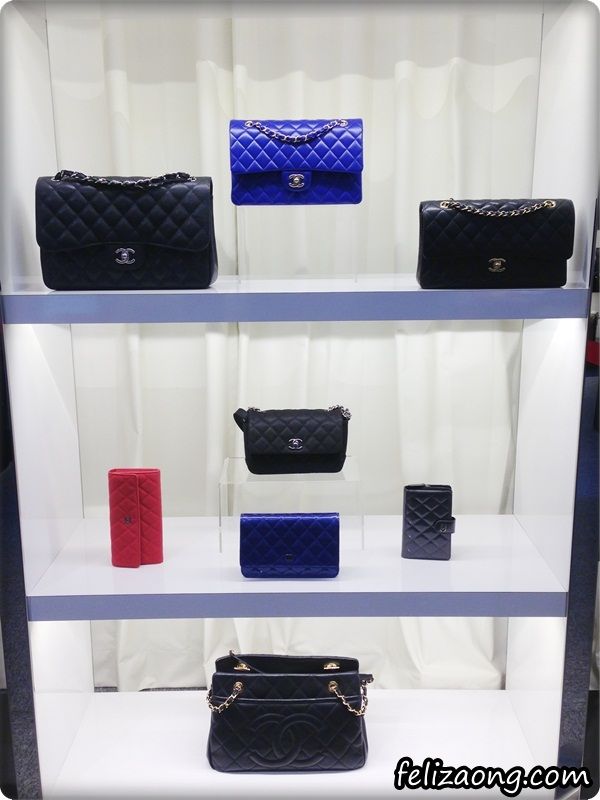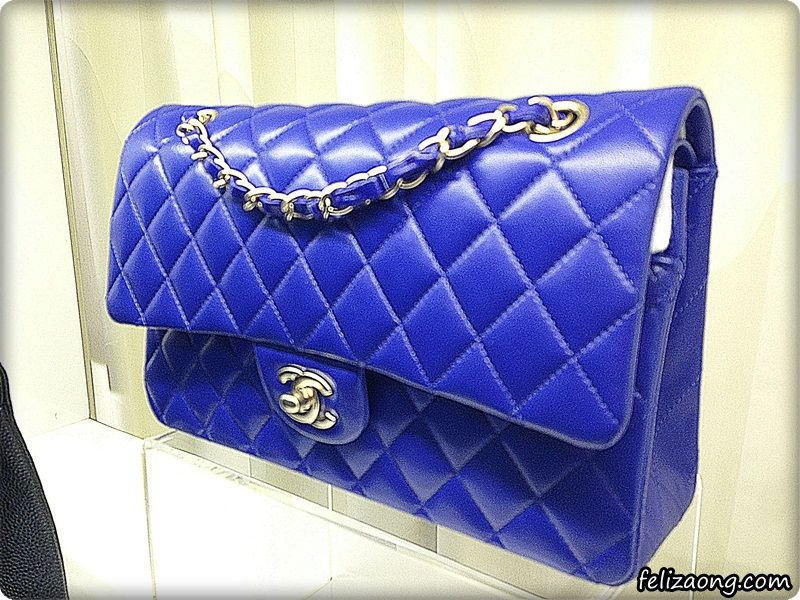 In my opinion, I feel that the team is very updated with the latest seasonal designs and colors, equipped with the knowledge of the classic designs from the various brands, and they have a good understanding of the type of material, design, as well as the market trends. You won't have to worry a single thing when you purchase your very first, or maybe yet another, luxury product from NiMe! :)
I would love to own a Hermes CDC bracelet one day.
Though, honestly speaking, I rather pay more, and own a bag. :)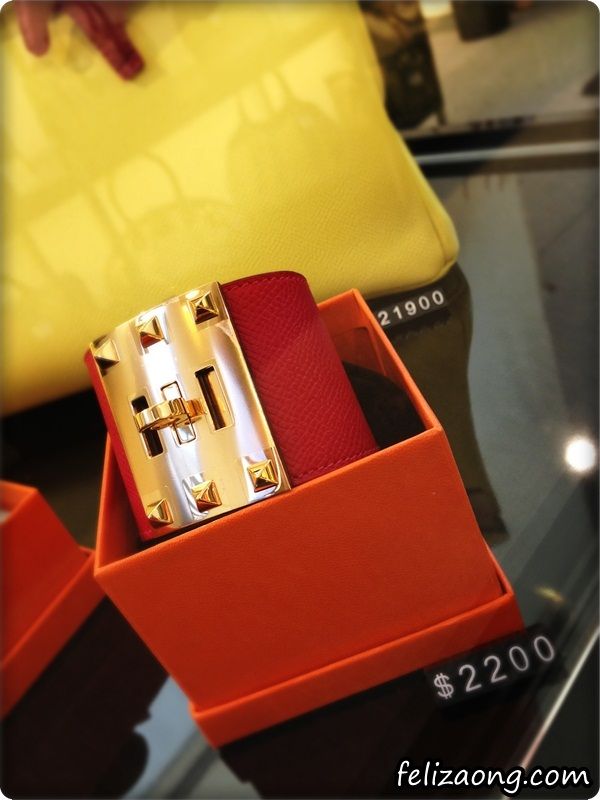 More Hermes accessories.... HERMES GALORE!!!~~
NiMe Shop also carries wallets, wristlets, apparel,
footwear, sunglasses for men, ladies and kids!
So they said (as per below)... And I fully agree!
As you may have known already, Hedi Slimane, who became Creative Director for the YSL brand,
changed the name from Yves Saint Laurent to Saint Laurent Paris
last year. It is said the iconic YSL logo will be retained for accessories such as handbags, shoes and cosmetics. Whether the 'YSL' logo will be remained or not, I will recommend having just one item of theirs, such as their clutch! I am actually looking for a clutch like the one below, in calf skin, in hot pink color. Till to date, I have yet to source successfully for it. Though, I did almost buy it in yellow color when I was at the boutique in ION Orchard awhile back. I stopped myself... Afterall, it is YELLOW... A color that is so delicate that I know I will not be able to 'care' for it too much. :p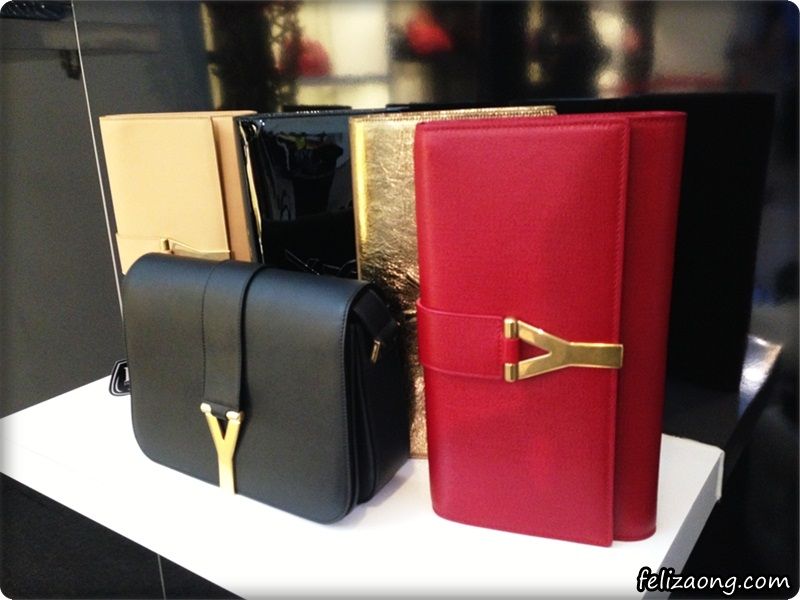 Other than that, I am sourcing for their Arty Rings, in Size 07. Multi colors, preferred... Or best, the Valentine version (obviously this has to be 2nd-hand already, since it was an exclusive design). The only item that I have from YSL thus far, is a velvety evening clutch, that has sequins handsewn onto it, with beads forming the YSL logo sewn on too. Thus, aiming to get the above 2 items from this brand. **
Must source, must source
** Heh~
My Lady Dior Cannage Bag in Lambskin.
You can get this design at Nime Shop too!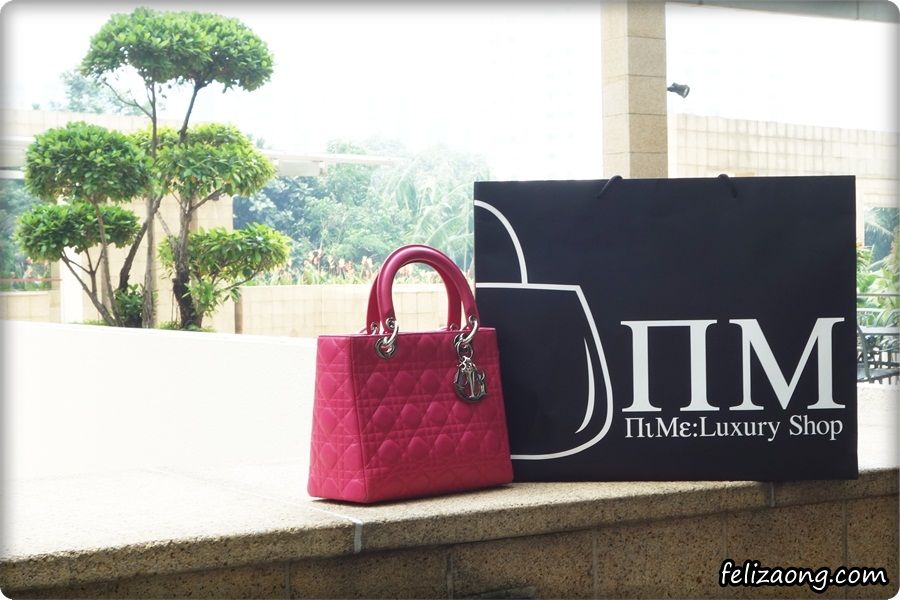 You probably have guessed from the wide smile of mine that....
Thanks to NiMe Shop,this Longchamp 'Derby Verni' Sac Shopping M, tote bag (worth more than SGD600) is mine! This is a coated canvas bag with a glossy/metallic shine, with cowhide leather trimmings. It also comes with a zip pouch, that you can detach it from one of the hook/strap, and use it as itself too. Though I did not take a photo of the interior, but this bag actually has its historic signature prints in the interior of the bag - Very chic and classic, I would say! :)
It can be used for work / outings...
And especially with its striking color --> TOTALLY MARVELOUS!
And it is also suitable when you wear casual outfits!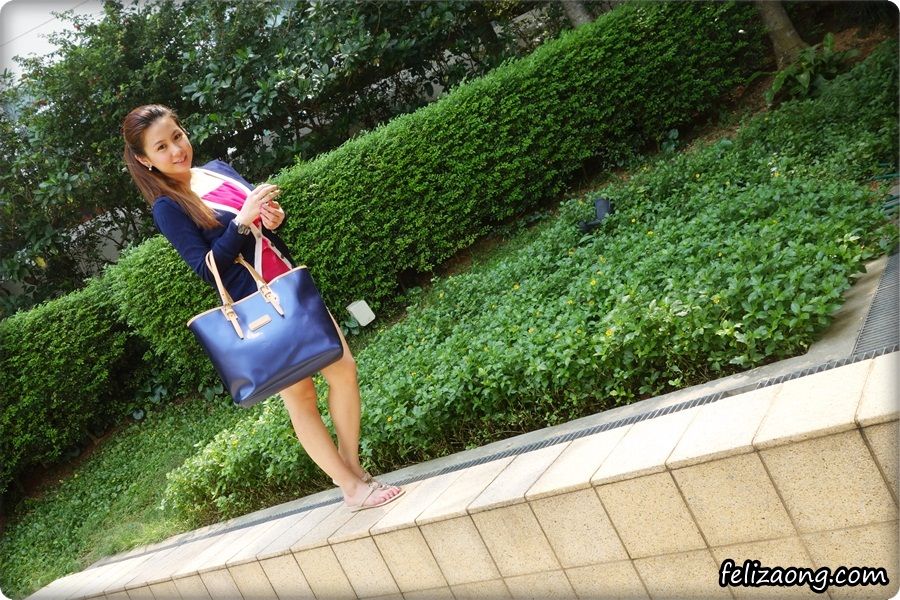 I am not really into Longchamp, though I own 5 Le Pliage tote bags (1 Extra Large, 1 Medium, 1 Small, and 2 cosmetic cases). I bought them as they are affordable, easy to fold, and honestly, they are the bags to rough it out with, especially for my usage during my trips. But for this bag that I was given, it is different.... I mean, a Longchamp bag that costs more than $600!?! I won't actually pay this amount for a Longchamp, so I am more than pleased to own something more special, less common (perhaps?), from the brand. :)


NiMe Shop actually offers installment plans for those who prefer to go easy on your wallet and rather not pay the full amount for that beloved bag of yours. Also, you can be a member, and receive exclusive news and special queue during their showcase sale at hotel ballrooms, such as the upcoming one at Mandarin Orchard Hotel, this Saturday (27 July), 11am to 4pm. I have gone to one of their showcases as I wanted to know how it was like (never been to one before) so that I can blog about it while blogging about NiMe Shop.
I have to say that there was good organization of manpower, proper queuing system. There will be a staff that will pass you a tablet for you to fill up your particulars as a member. Shoppers are ushered into the ballroom in batches - In this way, this ensures that it will not be crowded in the ballroom. I was REALLY impressed with this, as I wouldn't want to jostle myself with other people when shopping for such delicate and higher-than-average priced items. One tip for you if you are planning to go is to go arrive... Afterall, EARLY BIRD CATCHES THE WORM!!!
***VARIOUS WAYS TO SHOP AT NIME SHOP***
1. Visit Nime Shop's website at: www.nimeshop.com, to access to their Pop-Up Sales, that happens only during a specific time period and particular day!
2. Visit their boutique on weekdays (10am~7pm) and Saturdays (strictly by appointment only) at the address below:
No.21 Bukit Batok Crescent WCEGA Tower, #02-70, Singapore 658065

Till then, HAPPY SHOPPING and KEEP SMILING!!!!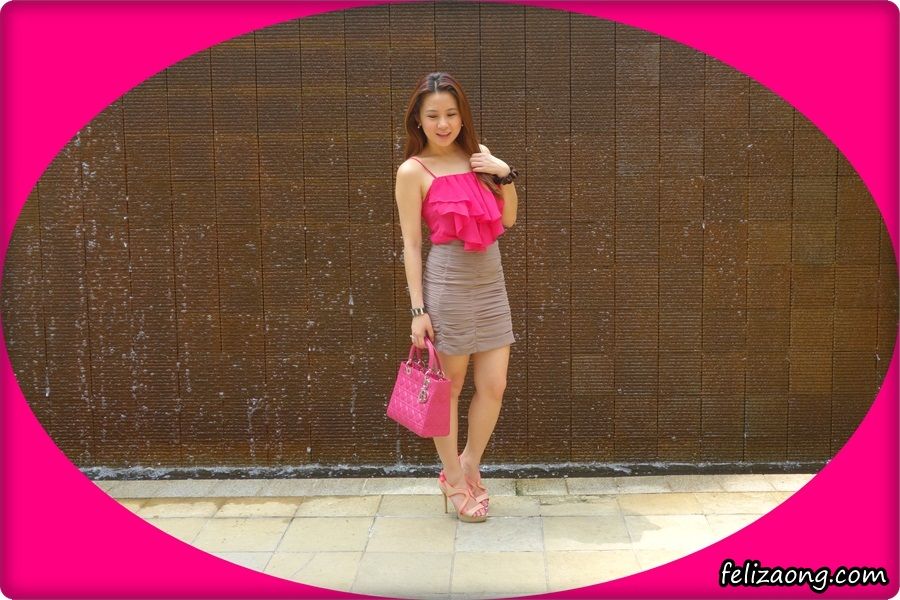 u expect of us. Happy shopping!